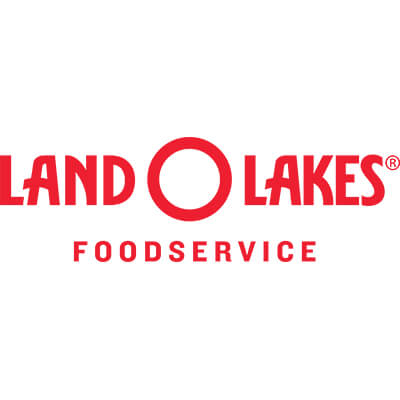 by Land O'Lakes Culinary Center
When staffing is tight and service scenarios are unknown, recipes using bulk items can often be overlooked for individually-wrapped products. However, bulk products like Land O Lakes® shelf stable cheese sauces, macaroni and cheese and other bulk items can be used in simple, speed-scratch recipes that will keep your menu fresh and fun. By keeping the ingredients and recipe steps to a minimum, these recipes will please both staff and students.
By using these bulk sauces in recipe applications, they are easy to assemble, portion and store for service, both hot and cold at school or at home.
By adding 1-2 additional ingredients, these Mac and Cheese recipes are easy to assemble and can be pre-portioned in desired to-go containers with lids that will hold well for service or transport.
Fun Fact: This All American Cheeseburger Mac and Cheese recipe was selected as the overall favorite out of 30 recipes tasted by K-12 students at a recipe evaluation event!
These recipes can be prepped cold and heated later at home or at school, if desired. Wrap in foil after prepping for easy storage selection and the ability to heat quickly in the oven.
Looking for more grab-n-go recipes and inspiration?
We hope you found some recipes or recipe inspiration to add to your to-go/grab-n-go menu rotation. Check out our K12 Grab-N-Go Recipe Collection or find inspiration with our Grab-N-Go Creations article for even more ideas!

As always, if you liked this article, be sure to leave a comment below and let us know what else you'd like to see from our team! Better yet, sign up for our K-12 monthly newsletters to never miss a recipe, article or video from our team of culinary and product experts.
Sign up for Land O'Lakes Foodservice emails today.
Get business tips, product solutions, and menu inspirations right to your inbox.
Thank you for signing up. Your first email is on the way! In the meantime, feel free to explore some of our resources from our Culinary Center.
See Resources
Learn more and be
Inspired

Explore our resources page and find videos, articles and more that will help ensure your professional kitchen remains a success.

}