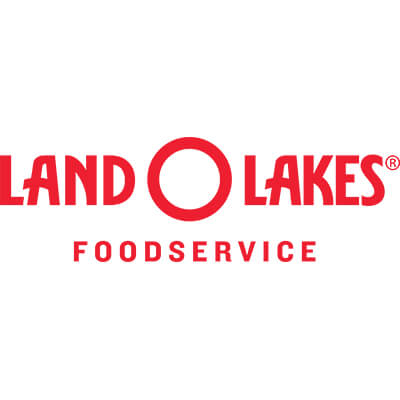 by Land O'Lakes Culinary Center
02/04/2021
Grab and Go offerings are expanding beyond lunch as a popular option for breakfast and supper. Whether service is in the classroom, from a kiosk, in the cafeteria or sent home, these kits offer versatility to combat menu fatigue.

Our team of culinary and product experts created a variety of bento box, meal kit, and salad applications using products from our bulk and pre-packaged K12 offerings to help you keep your offerings fresh, fun and full of flavor! Reference the images and chart below as idea starters and mix and match your bento boxes with items from your pantry to get the grain, vegetable, fruit and if needed, additional MMA to complete your meal requirements.
K-12 Bento Box Inspiration:
Possibilities are endless when it comes to creating bento box combinations! These bentos are easy to create and students will love the variety. Click an image to be taken to the Land O'Lakes recipe to learn more about the nutrition and assembly of that bento box.
Utilize What You Have in Stock
What's in your pantry? Mix and match to get the meat/meat alternate, grain, fruit and vegetable your kids will want to grab…and go!
FIRST M/MA

ADDITIONAL M/MA

FRUIT

VEGETABLE/LEGUME

GRAIN

Hard Boiled Egg

Tuna

Cottage Cheese

Sunflower Seeds

Hummus

Popcorn Chicken (cold)

Almonds

Other Nuts

Chick Peas

Chick Pea Salad

Southwestern Bean Salad

Beef Jerky

Turkey Jerky

Turkey Coins

Bean Salads

Yogurt

Tofu

Turkey Pepperoni

Deli Meats

Grapes

Berries

Kiwi

Apple Slices

Oranges

Pears

Peaches

Clementines

Raisins

Dried Cranberries

Dried Apricots

Pineapple

Fruit Purees

Apple Sauce

Baby Carrots

Cucumbers

Raw Broccoli

Raw Cauliflower

Bell Peppers

Bean Salads

Corn Salad

Snow Peas

Snap Peas

Marinara Sauce

Chick Peas

Chick Pea Salad

WG Tortilla Chips

WG Crackers

WG Pita Chips

Rice Crackers

Cold Pasta Salad

Couscous Salad

Granola

Pretzels

Pretzel Bites

Bagel chips

Small biscuit

WG roll

Mini Pizza Crust
In the following salad and meal kit sections, click an image to be taken to the Land O' Lakes product page or visit the recipe page for assembly instructions!
K-12 Grab-n-Go Salad Inspiration:
K-12 Grab-n-Go Meal Kit Inspiration:
Other Kit-Friendly Recipes:
Looking for more great options to bring to you bentos and meal kits? Be sure to check out our Mini Mac and Cheese Cup and Slider collections as well as these Mini Frittatas! Although these recipes were not photographed in kits or bentos they can still be used as components of a breakfast or brunch-for-lunch meal kit or bento box.

Mini Mac and Cheese Cups and Frittatas are close in flavor and texture to some popular sous vide egg recipes you find at favorite coffee shops. They're portable, easy to assemble and even easier to eat! Even better? They can be individually frozen and reheated to 165°F in the oven or microwave.
Mini Frittatas
Mini Mac and Cheese Cup Collection
Slider Recipe Collection
Sign up for Land O'Lakes Foodservice emails today.
Get business tips, product solutions, and menu inspirations right to your inbox.
Thank you for signing up. Your first email is on the way! In the meantime, feel free to explore some of our resources from our Culinary Center.
See Resources
Learn more and be
Inspired

Explore our resources page and find videos, articles and more that will help ensure your professional kitchen remains a success.

}