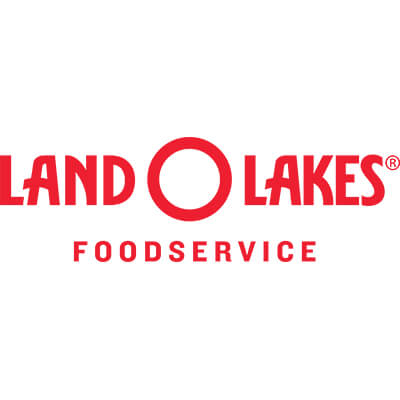 by Land O'Lakes Culinary Center
08/02/2022
Are you tired of serving the same meals month after month and school year after school year? Chances are the kids in your cafeteria feel the same way. However, we also understand it's no small feat coming up with cool, creative and craveable menu ideas when you're short on staff, products and resources.

That's where our expert culinary team can help. K-12 chef Susie Berglund and culinary dietitian Maggie Maggio are always on the lookout for trendy twists on traditional favorites to help you quickly and easily take your menu plans from blah to brilliant. They're constantly ideating new recipes to share online as well as in workshops with operators across the country.

"While we don't see the level of menu options coming back to pre-pandemic levels, the illusion of choice is key. The simplest way to do this is to take something kids already love and transform it with a new ingredient, spice or flavor," said Maggie.

Here are their top five ideas to inspire your school menu makeover.


Pizza with pizzazz.
Custom pizzas are an easy win with kids. Start from scratch and create your own or add meat, veggies and other fun toppings to a pre-made pie. You can even let the students do it themselves. LTO (limited time offer) stations work well for high school students who want to take full control of their 'za.

A few quick takes to try with Land O Lakes® products include:

Go global.
Rice bowls are all the rage. Take yours global with spices like gochujang and harissa blended with Land O Lakes® Ultimate Creamy White™ Cheese Sauce. You'll appreciate the rich dairy base while the kids experience flavors from around the world.



Breakfast for lunch.
If your school typically takes the sweet route on breakfast for lunch, why not try savory?

Mix pre-made or made-from-scratch macaroni and cheese with liquid egg for a hearty egg casserole that can be baked in a hotel pan or as bite-size bakes in a muffin tin. Add sausage, bacon, veggies and other ingredients to customize. Cut into squares or grab and go for a brunch of champions.

Another idea? Top hash browns or tater tots with cooked eggs, Land O Lakes® Ultimate Creamy White™ Cheese Sauce, turkey sausage, onion, cilantro and more for breakfast totchos.


Terrific toppings.
Veggie burgers and sloppy joes a bit bland? Turn up the flavor by topping them with a zesty cheese sauce like Land O Lakes® Ultimate Jalapeño™ Cheese Sauce. It's a quick, easy and cheesy way to tickle tiny tastebuds.
Covered by queso.
Most of us have never met a queso we didn't like, but here's one you'll absolutely adore for its versatility. Just use Land O Lakes® Ultimate Jalapeno™ Cheese Sauce as a base to create four different meals in a snap. How?

"Start with our cheesy chicken enchilada soup recipe and customize it for your needs. Just by scaling back the amount of chicken stock, you can make soup, a rice bowl sauce, a baked potato topper or chill and mix into pasta for a creamy and cool creation," said Susie. "The best part of all is our products meet current nutrition guidelines, so no matter how you start your menu makeover, you'll be supporting good nutrition habits."

Let us know how we can help you take your menu from blah to brilliant. From trainings and menu ideation to customized recipes that match the skills of your team, our culinary experts are excellent resources for your school. To learn more and/or try one of our products, reach out to your sales representative or send us a message to get started.
Sign up for Land O'Lakes Foodservice emails today.
Get business tips, product solutions, and menu inspirations right to your inbox.
Thank you for signing up. Your first email is on the way! In the meantime, feel free to explore some of our resources from our Culinary Center.
See Resources
Learn more and be
Inspired

Explore our resources page and find videos, articles and more that will help ensure your professional kitchen remains a success.

}