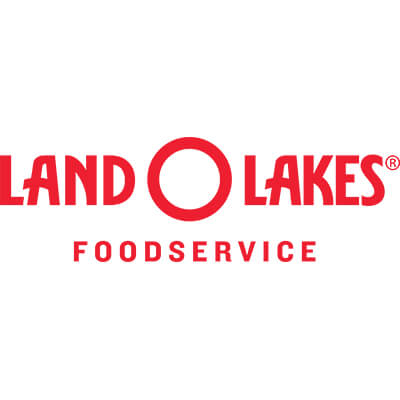 by Land O'Lakes Culinary Center
If you had told Maggie Maggio as a child that one day, she'd be an expert in nutrition, she probably would've laughed. The self-described picky eater and former book publisher from New York City is positive she didn't actually taste a vegetable until her mid-twenties.

After becoming more active, she felt how balanced meals fueled her body and decided to change careers. She enrolled at the University of Minnesota and earned a master's degree in public health with an emphasis on nutrition.

Maggio spent several years working as an assistant director and director of foodservice at school districts in the Twin Cities before joining the Land O'Lakes Culinary Team as a dietitian. She knows the ins and outs of what it's like to prepare for bid season, plan menus and keep kids coming back for more.

She also knows that using Land O Lakes® products and resources like Cool School Cafe® help meet the demands of the job. Read on to learn tips for staying on top of food trends as well as how she and the Land O'Lakes team can serve as resources to help navigate the challenges of the job.

Q: Why are school meals so important to kids?

K-12 directors and operators play a critical role in modeling healthy eating habits. In some cases, school meals are the only access some kids have to a well-balanced plate filled with protein, grains, fruits, vegetables and dairy.

Schools can also expose children to new foods. Even if kids always take the same vegetable, like carrots, just seeing the broccoli or green beans may influence them to branch out and try it in the future.

Q: What are some trends you're seeing to inspire menu ideas?

Two things to keep an eye on are what kids are watching online and what's happening with fast-casual dining.

There are a lot of food trends coming from TikTok. If you can leverage those hacks or trends to fit your menu, it can drive excitement around eating. For example, here's a great way to make a quesadilla that can be easily customized for breakfast or lunch.
Also, staying on top of what's popular in commercial kitchens is another way to bring new flavors to menus. Here's one of our chef-inspired recipe collections that draws on fast-casual inspiration.

Q: What challenges are top of mind in K-12, and how is Land O'Lakes ready to support?

Three things at the top of everyone's minds are the target three sodium guidelines, status of actual reimbursement for meals and supply chain issues.

Reducing sodium in school lunches can be a challenge. Our Land O Lakes® cheese sauces have been formulated to deliver only 400 milligrams of sodium per meat alternative to help meet current and future targets. They're also shelf-stable, so they don't take up valuable space in freezers or refrigerators.

While we can't influence the budget changes that will come along if school meal reimbursements end, we do offer the Cool School Cafe® Rewards program to help operators earn points on product purchases that can be used as incentives or to buy kitchenware when budgets are tight.

We also recognize that supply chain disruptions can be a real headache. That's why our team has created recipe collections and a guide for product substitutions that can help make menu pivots less painful.

Want to learn more about the K-12 culinary team and how they're here to support you? Read this article. Plus, don't forget to sign up for our emails to have resources, insights and tips delivered directly to your inbox.




Sign up for Land O'Lakes Foodservice emails today.
Get business tips, product solutions, and menu inspirations right to your inbox.
Thank you for signing up. Your first email is on the way! In the meantime, feel free to explore some of our resources from our Culinary Center.
See Resources
Learn more and be
Inspired

Explore our resources page and find videos, articles and more that will help ensure your professional kitchen remains a success.

}