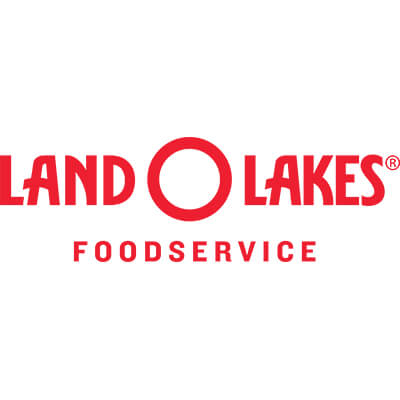 by Land O'Lakes Culinary Center
During these unprecedented times, we at Land O'Lakes understand how important takeout food strategies have become for restaurants. With the new year quickly approaching, let Land O'Lakes help you create menu items and take-away options that can help your customers ring in the new year in style!
NYE Recipe Concepts for Restaurants
You may already know that Land O'Lakes offers a line of cheese sauces that are great not only for chips and queso, but across your whole menu! Use Land O Lakes® Extra Melt® Extra Melt Cheese Sauce, White and our Alpine Lace® Reduced Fat Swiss Cheese as the basis for a New Year's fondue kit. Just add some more diced cheese and cubed bread and your customers will have a fun appetizer to start their evening.
For an appetizer kit, mix our Extra Melt® Shredded American Cheese into spicy Italian sausage and stuff the mixture into mushroom caps for a deliciously savory hors d'oeuvre and pair it with cheese puffs made with Fancy Shredded Parmesan Cheese, a perfect nibble to toast with champagne! For more appetizer inspiration and recipes, check out delicious sharable recipes that work great for takeout, such as Chorizo Flatbread and Fire-Roasted Cheesy Sweet Corn Dip.
New Year's Day Brunch Ideas for Restaurants
Where there's a New Year's Eve, there's a New Year's Day and that means another opportunity to get creative with our line of versatile products. Help your customers start the first day of the year right by offering a Bloody Mary kit, complete with impressive garnishes that will make them the envy of their Instagram feed.
Garnishes pictured (from left to right): Juicy Lucy Sliders, Bacon-Wrapped Stuffed Jalapeño Bloody Mary Garnish, Cheeseburger Meatball Bloody Mary Garnish, Bacon-Wrapped Extra Melt® American Cheese
Pair your Bloody Mary kit with a saucy breakfast, and you've got the makings of stand-out New Year's Day morning. And when it comes to reheating takeout breakfast at home, our line of Performance Dairy cheese sauces reheat like a dream and travel well through delivery, ensuring your customers get dine-in quality dishes they love no matter how far the food has traveled.
Whether you're looking for inspiration for holiday meal kits or creative ideas to help keep your menu fresh and innovative, our team of culinary experts are here to help inspire you with creative ideas using Land O Lakes® products. If you have questions about our Performance Dairy products, feel free to contact us, and if you have a comment or idea you'd like to see us cover in future articles, be sure to leave a comment below!
Sign up for Land O'Lakes Foodservice emails today.
Get business tips, product solutions, and menu inspirations right to your inbox.
Thank you for signing up. Your first email is on the way! In the meantime, feel free to explore some of our resources from our Culinary Center.
See Resources
Learn more and be
Inspired

Explore our resources page and find videos, articles and more that will help ensure your professional kitchen remains a success.

}