Designed with back-of-house in mind.
No matter the kitchen, no matter the cuisine, Land O'Lakes can help your operation run smoothly, build staff confidence and ensure the dishes you prepare perform consistently and taste delicious no matter the dining experience. With products that offer both ease-of-use and versatility, along with a team of culinary experts who can answer questions and provide inspiration, we have product solutions for your business needs.
SEE OUR PRODUCT OFFERING
Contact Sales
Our Co-Op is our Cause
In 1921, we formed the Land O'Lakes Dairy Co-op with the belief that we're better when we work together. Today, we're more than 1,700 dairy farmers strong and our farmer-owners are the driving force behind our business and our purpose.
MEET OUR FARMER-OWNERS
Current Offer
$10 off per case
Offer valid on up to 10 cases. Purchase must be made between July 1, 2023 and September 30, 2023. Redeem by November 11, 2023
Adding Value to Your Business
Business Tips
Culinary expertise at your fingertips
With product and culinary experts on staff, you can rest assured that the tips, tricks and business solutions that Land O'Lakes offers are based in industry knowledge and professional experience.
Get Inspired
---
Product Solutions
Because performance matters
When it comes to creating a flexible menu that delivers on performance as well as flavor, our Performance Dairy products can be the workhorse your kitchen needs.
Know the Difference
---
Doing Good
All Together Better™
As a farmer-owned co-op, we know meaningful things happen when people come together to work toward a common goal. At Land O'Lakes Foodservice, our goal is to be a valued partner to you and your organization and we're always working together to help you succeed.
Explore Who We Are
---
Business Tips
A resource when the unexpected hits
Land O'Lakes wants to be a resource for you during this time of uncertainty, which is why our culinary experts developed a variety of videos that offer up product and recipe solutions we hope will be helpful to you and your teams!
Watch Videos
---
I believe Land O'Lakes stands behind their products. They have great tasting products and are very innovative.
Marlo - Minneapolis, MN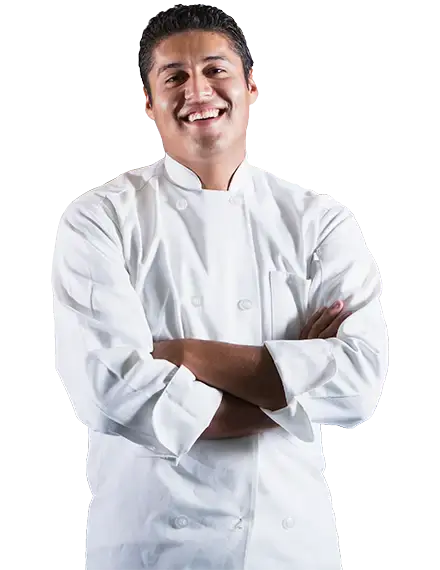 Sign up for Land O'Lakes Foodservice emails today.
Get business tips, product solutions, and menu inspirations right to your inbox.
Thank you for signing up. Your first email is on the way! In the meantime, feel free to explore some of our resources from our Culinary Center.
See Resources