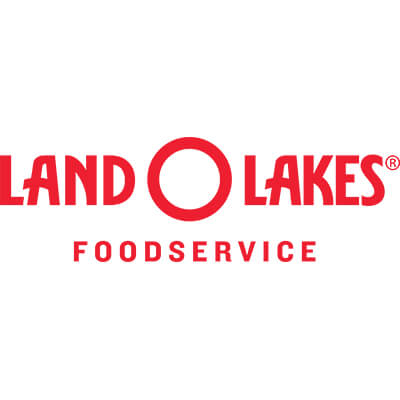 by Land O'Lakes Culinary Center
08/02/2022
When was the last time you thought about giving your kids' menu an upgrade? While the 12-and-under crowd may not be your primary focus, they often influence where the adults in their lives dine. According to the Techonomic Generational Report, 43% of millennial parents let their children choose the restaurant when eating out.

Traditional items like chicken nuggets, grilled cheese and hamburgers aren't as enticing to tiny tastebuds as they once were. Today's kids are leaning into healthier, customizable and sophisticated options that support a more memorable dining experience.

The great news is a kids' menu makeover doesn't have to be hard. Here are a few tips to help you stand out by serving up foods that appeal to the younger crowd.
Healthier Options
According to Technomic research, kids are saying yes to broccolini, alternative proteins such as beans and starchy sweet potatoes more often with menu mentions for each category increasing by 9-28% over the past year.
Even providing healthier versions of traditional comfort foods like pizza and macaroni and cheese helps drive business. Fifty-one percent of millennial parents strongly say that healthier kids' meals would entice them to eat out more often. Working fresh produce and performance-enhancing foods like protein bowls into the mix are two other ways to give menus a healthy lift.
Specialty Dishes
The same research showing an increase in desire for healthy options indicates kids are also developing more sophisticated palates. Specialty dishes such as falafel, cheese ravioli, popcorn shrimp and grilled salmon have increased on kids' menus by 4.4%.

Depending on your situation, this could be an opportunity to let your staff flex their culinary creativity by developing new dishes or you can simply reduce portions of a few adult offerings and give them kid-friendly flair. For many restaurants strapped for labor and dealing with supply issues, tweaking adult offerings may be the way to go.
Customizable Combos
Kids love the freedom to choose what they eat, while parents appreciate structure and straight-forward pricing. Give them both with a customizable kids' menu that allows children to choose an entrée, side, drink and dessert within a combo price package.

This empowers children without stressing parents out about selecting the right portion sizes and costs. Remember to keep food allergies in mind and offer substitutions.
A Memorable Experience
Outside of the menu, children and parents appreciate a dining experience that's fun and family-friendly. Go beyond the typical placemat and coloring books by hosting bingo, trivia or another type of game night that's geared toward young minds. Bring in performers like dancers or magicians to dazzle diners. Hold a theme night where kids dress up as their favorite movie character or superhero and tailor the menu to match.
Say Cheese (Sauce)!
No matter the route you choose, nothing complements many of these ideas like delicious, creamy cheese sauce. Whether drizzled over broccoli, mixed into Tex-Mex mac and cheese or blended into a plant-forward grain bowl, our Land O Lakes® Performance Dairy cheese sauces are perfect for creating foods kids and their parents crave.

Since these sauces are formulated to provide consistent performance and incredible versatility and are oh-so-easy to heat and serve, your back-of-house team will enjoy the opportunity to let their inner child out to play.

Ready to elevate your kids' menu? Let us know how we can help. From trainings and menu ideation to customized recipes that match the skills of your team, our culinary experts are excellent resources for your culinary team. To learn more and/or try one of our products, reach out to your sales representative or send us a message to get started.
Sign up for Land O'Lakes Foodservice emails today.
Get business tips, product solutions, and menu inspirations right to your inbox.
Thank you for signing up. Your first email is on the way! In the meantime, feel free to explore some of our resources from our Culinary Center.
See Resources
Learn more and be
Inspired

Explore our resources page and find videos, articles and more that will help ensure your professional kitchen remains a success.

}