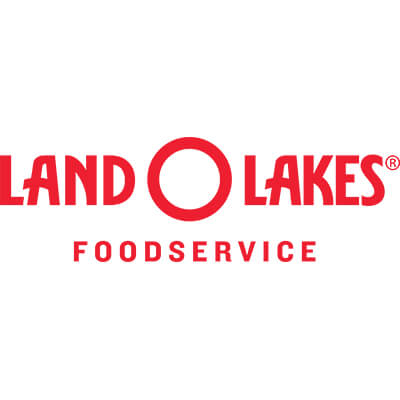 by Land O'Lakes Culinary Center
Cooks know that not all cheeses are created equal. Part of the beauty of natural cheeses is that they're widely variable in flavor, color and texture. Which is great when you're assembling a dinner-party cheese plate — or want to boost the flavor of a menu item. But not so great when you need a consistent, flexible sauce to feed the masses.
Although there are many process cheese options that can melt easily and offer consistency, Land O Lakes® performance cheese products do this and more.
Performance Cheese Products – Experience the Difference
Land O Lakes® performance cheese products are formulated to perform better in foodservice settings than their process cheese counterparts. These performance cheese products have been cooked and enhanced with salt and emulsifiers to extend shelf-life, prevent ripening and provide incredible consistency.
They've also been specially formulated to make sure they outperform other cheese products.
"We've stressed our products to test them beyond what an operator would do," says Christine Baum, a registered dietitian and culinary manager who works in the Land O'Lakes test kitchen. "They hold up at higher-than-recommended temps."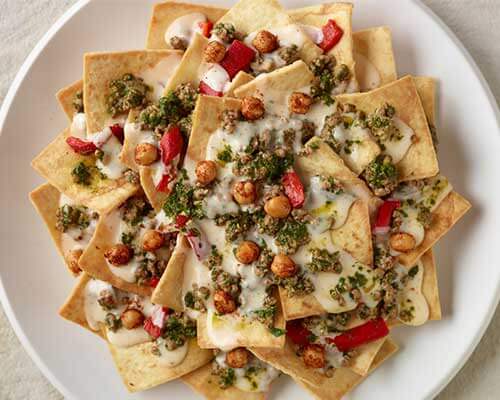 In other words, you don't have to worry about your steam table being perfectly calibrated when you use the Land O Lakes® Extra Melt® line of products in your kitchen. Products such as the ready-to-go Queso Bravo® Cheese Dip will stay hot on the line without it changing or breaking down—even when subjected to high temperatures.
These versatile products tolerate heat-chill cycles. That's just one of the benefits.
Cheese You Can Count On
In addition to tolerating extreme temps, these tough, incredibly stable products can handle nearly anything you throw at them. Acids, fats, alcohol—ingredients that would break another cheese, or create oily pools, mix in seamlessly for maximum flavor. Think of them as cheese superheroes unfazed by high-stress ingredients.
This means you can get creative—and trust that your menu items will be consistent no matter who's doing the cooking. No roux required.
Add tomatillo salsa—no worries about breakage, separation, curdling or graniness. Toss in chorizo or bacon—no need to drain the fat. Stir in a bolder-tasting natural cheese to take your sauce in a new direction. Harissa paste, chermoula relish or marinade, sriracha sauce. The possibilities are endless.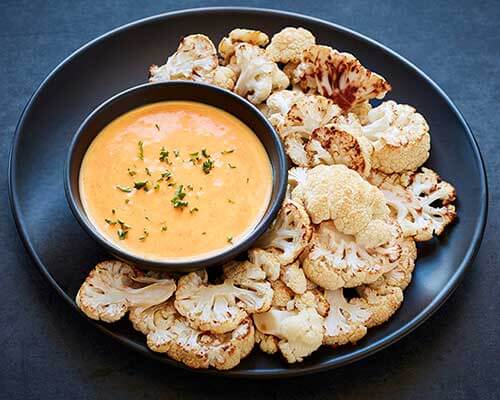 Whether you use your cheesy creations to top pizza, in au gratin potatoes or on burgers, performance cheese lets you customize your menu with confidence.
Easy, breezy and cheesy—now that's a recipe for success.
Sign up for Land O'Lakes Foodservice emails today.
Get business tips, product solutions, and menu inspirations right to your inbox.
Thank you for signing up. Your first email is on the way! In the meantime, feel free to explore some of our resources from our Culinary Center.
See Resources
Learn more and be
Inspired

Explore our resources page and find videos, articles and more that will help ensure your professional kitchen remains a success.

}