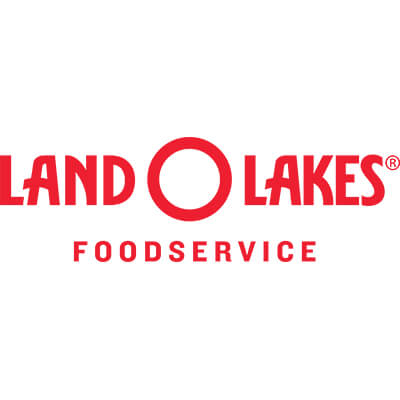 by Land O'Lakes Culinary Center
08/30/2022
As summer draws to a close, our appetites shift to the comforts of fall. Rich foods, warm drinks and cozy dining are all we crave. This shift in seasons gives restaurant operators and chefs the opportunity to switch things up by introducing new flavors, dishes, menu options and even adopting new business approaches.

The good news is change doesn't have to be hard or costly. Our culinary experts are here to share some simple fall trends to help attract business, cut costs and give customers a reason to fall in love with your restaurant.
Move over pumpkin spice
Consumers are pushing for new fall flavors that are sweet, salty, nostalgic and rich. Go beyond pumpkin spice by incorporating apple, salted maple, pecan pie, cinnamon bun or pear into your menu. These autumn favorites deliver a twist on the traditional, allowing chefs to build in layers and culinary touches and create special pairings.

Cheese is a simple ingredient that pairs exceptionally well with many of these fall flavors. Drizzle cheese sauce over a slice of pecan or apple pie or blend with spices to create custom dips to tickle tastebuds. Try making our Maple Walnut Cheese Dip and Sweet & Savory Apple Cheese Sauce to get your creative juices flowing.

Small dynamic sharables and add-ons
Welcome back to communal eating. Sharable plates and add-ons allow customers to try a variety of dishes instead of limiting themselves to an appetizer and entrée combination. The good news for operators is that shareables have better margins since selling five or six small plates is often more profitable than the traditional meal route.

Many restaurants are also adopting "add-ons" that can be paired with main dishes. This allows for customization and gives operators another opportunity to boost sales. These add-ons are often decadent ingredients such as lobster, caviar or truffles that are already present on the menu. This eliminates the need to bring in additional ingredients but allows patrons to feel like they are getting a meal made just for them.
Plant-forward comfort foods
Americans are craving health and comfort more than ever. According to research by Mintel, 43% of consumers agree that healthfulness is having a stronger influence on their food choices since the pandemic. Extended periods of heightened stress and the desire to eat better to enhance well-being have many seeking plant-forward comfort foods to fit their lifestyle.

Cheese is not only a great comfort food, it's also a way to add flair to plant-forward fare. If you've been thinking about adding more veggies and plant-based items to your menu, it's important to have a low-labor cheese sauce to make experimenting easy and fun. Our Land O Lakes® Performance Dairy cheese sauces may be just what you've been looking for since they offer consistent performance, incredible versatility and great dairy flavor. Here are some examples of how to heat and add to fall sides and plant-forward dishes.

Menus that go the distance
With costs up across the country, operators will need to continue doing more with less. Simplified menus that are hyper-focused on delivering a delicious experience at a reasonable cost will stand out with customers this fall.

A few smart ways to scale back include:
Calculate how much you're spending to create each dish. Remove the ones that are too expensive to maintain.

Keep and enhance your most popular dishes.

Offer a daily special.

Cross-use ingredients.
Land O Lakes® Performance Dairy cheese sauces are a great way to support a smart, simplified menu because they are incredibly easy to customize and use across multiple dishes from sauces and salad dressings to sandwich toppers and dips. Just take a look.
The personal touch
While ghost kitchens continue to pop up around the country, there is something to be said about sitting down at a place where everybody knows your name. Giving your patrons a personalized and memorable experience can be the difference between a one-time stop and a return customer.

Simple things like seating guests at their favorite tables, greeting them by their names, taking note of food allergies and remembering their preferences cost nothing but go a long way. Even online ordering can be personalized by tracking the right data. Invest in a system to help you get it right every time to keep customers coming back.

Personalized and helpful experiences are what we strive for at Land O'Lakes, too. If you're interested in enhancing your menu for fall or learning more about how our products can be customized for you, we can help.

From trainings and menu ideation to customized recipes that match the skills of your team, our culinary experts are excellent resources for your culinary team. To learn more and/or try one of our products, reach out to your sales representative or send us a message to get started.
Sign up for Land O'Lakes Foodservice emails today.
Get business tips, product solutions, and menu inspirations right to your inbox.
Thank you for signing up. Your first email is on the way! In the meantime, feel free to explore some of our resources from our Culinary Center.
See Resources
Learn more and be
Inspired

Explore our resources page and find videos, articles and more that will help ensure your professional kitchen remains a success.

}