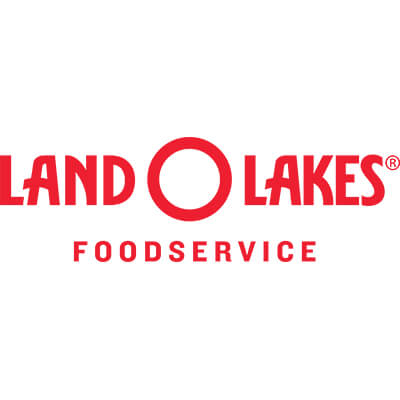 by Land O'Lakes Culinary Center
With in-person dining back and bigger than ever, it's time to give customers bold and trendy new menu items to crave. The Land O'Lakes culinary team has been traveling the country, attending food shows like Flavor Experience to get a feel for what's new and gaining popularity on the food scene for 2023.

"Wood-fire cooking, retro supper clubs and Asian-inspired breakfast items are all having moments that will likely continue into 2023," said Chef Billy Kalil, commercial foodservice product specialist at Land O'Lakes. "It's fun to see modern takes on classic comforts alongside openness to experiencing new cultures and exotic flavors. People are letting go of the routine and familiar that came with the pandemic to seek out more adventure."

As culinary teams step up to meet these demands, it's important to support this creativity with simple, speed-scratch ingredients and recipes to make menu experimentation easy and fun.

"A good cheese sauce never goes out of style. That's why we designed our Land O Lakes® Performance Dairy cheese sauces to be consistent, versatile and easy to cook with," said Chef Billy. "They deliver great dairy flavor for salty, savory and sweet applications across all day parts, including desserts and appetizers."

So, what hot trends should restaurant owners and culinary creators be keeping top of mind for 2023? Chef Billy shares his top three, plus quick and easy application ideas.
Tropical Takeover
According to research from FONA International, 57% of U.S. fruit consumers are interested in exotic fresh fruits, and that number is on the rise. This could be fueled by a drive to break from the repetition of comfort fruits during the pandemic or by the fact that citrus and tropical fruits are linked to boosting immunity, mental and physical health. Either way, Chef Billy expects exotic fruits like yuzu and passion fruit as well as citrus to grow in popularity throughout 2023.

"Citrus and tropical fruits have a natural connection to beverages, but they can also be served up on sandwiches, in dips and added to breakfast bowls for light, tangy flavors," said Chef Billy. "One of my favorites is adding jackfruit to a pork sandwich and drizzling with Land O Lakes® Extra Melt® Yellow Cheese Sauce and barbeque sauce."
Fusion Revolution
Whether it's a combination of sweet and heat, sour and spicy or sweet and savory, the fusion of different flavor profiles brings complexity and excitement to palates. This new mix of traditional favorites is creating a fusion flavor revolution that Chef Billy envisions will take over bar and restaurant menus in the year ahead.

"Though 'swicy' (sweet and spicy) pairings are not entirely new, spicy honey is one ingredient that's hot and getting hotter," said Chef Billy. "It's being used in mocktails, cocktails, dipping sauces and drizzled over pizzas. Sour and spicy is another fusion I expect to see on more menus in 2023."

A few simple ways to bring on the fusion flavor revolution are Chicken & Waffles with Hot Honey Sauce featuring Land O Lakes Extra Melt® White Cheese Sauce and the savory sweetness of Aloha Queso made with Land O Lakes® Queso Bravo® Cheese Dip.
Plant-forward Fare
Plant-based dishes will continue to expand in 2023 as people look for ways to add more sustainable foods to their diets.

"The real excitement here is in the execution. Seaweed, mushrooms, plant-based pastas as well as Mediterranean- and Asian-inspired dishes are all opportunities to create on-trend plant dishes. The sky is the limit," said Chef Billy.

Luckily, we have a full plant-forward recipe collection to fuel menu ideation that includes wild mushrooms, miso, farro, tofu, jackfruit wontons and more paired with cheese sauce to pull it together.


As you experiment with ways to bring new trends and flavors to your customers, remember we're here to help. Not just with tasty and versatile products, but with trainings, menu ideation and even customized recipes to match the skills of your team. To learn more about our products and ways we can help, reach out to your sales representative or send us a message.



Sign up for Land O'Lakes Foodservice emails today.
Get business tips, product solutions, and menu inspirations right to your inbox.
Thank you for signing up. Your first email is on the way! In the meantime, feel free to explore some of our resources from our Culinary Center.
See Resources
Learn more and be
Inspired

Explore our resources page and find videos, articles and more that will help ensure your professional kitchen remains a success.

}