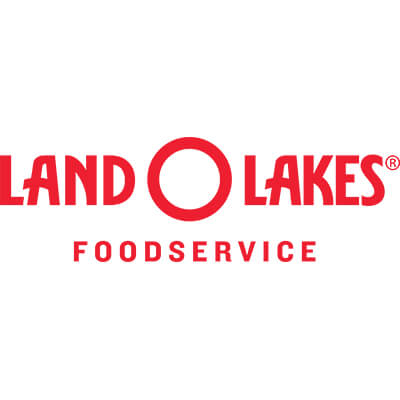 by Land O'Lakes Culinary Center
The Formula for the Perfect Cheese Dip
Hot or cold, Land O Lakes® Extra Melt® cheese sauces are ready to go right out of the bag. But when you add a few ingredients, our sauces transform into a dip your customers won't be able to stop eating. The key to mastering a standout dip is a balancing act that Chef Billy knows all too well. To keep his tastebuds tingling, his ideal dip needs to be salty and sweet with the right amount of heat and just a touch of acidity for brightness. Memorize his formula for the perfect cheese dip and keep your customers coming back for more.
Choose Extra
When you start with Land O Lakes® Extra Melt® cheese sauce, you're one step closer to crafting the perfect dip. Our sauces are a foolproof base to building a delectable dip for your operation, which is why Chef Billy loves using Extra Melt® cheese sauce. He knows homemade cheese sauce can be temperamental. Add too much acid and your sauce can curdle and break. Step away for a second too long and it can scorch. By implementing our lineup of trustworthy sauces to your operation, your cooks will have one less thing to worry about.
Whether using white or yellow, it's easy to customize and create new dips based on food trends and current events. Check out our line of performance cheese sauces to see which one is right for your kitchen.
Amped Up Add-ins
To really make your dip stand out, Chef Billy recommends adding an acidic component. "You need balance in your flavors. Adding acid will cut through the fattiness and give depth to your dip. Lemon or lime juice, diced up pickled vegetables or vinegar are great options."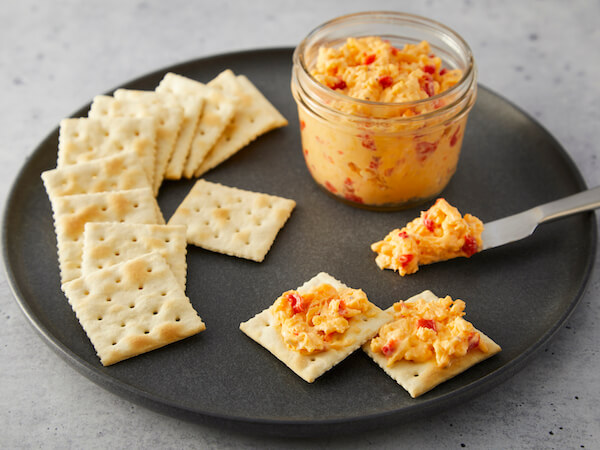 Now it's time to decide: hot, cold, savory or sweet? This will impact the ingredients you add to your sauce. Fresh salsa, avocado or a sharp cheese can be great starting points, and our Pimento Cheese Spread is the perfect example for a utilizing Extra Melt® Yellow Cheese Sauce in a cold application.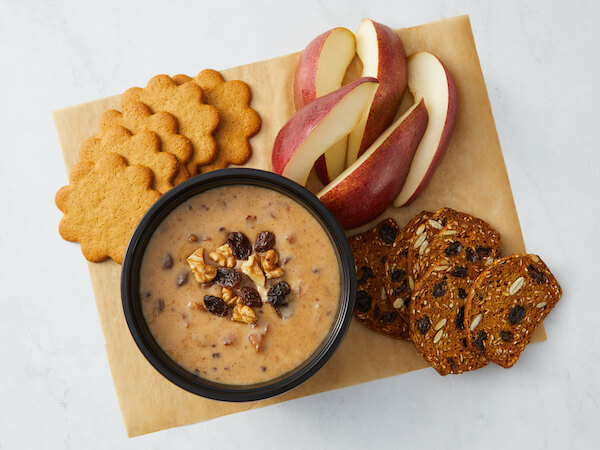 Feeling sweet? Raisins, toasted walnuts, maple syrup and brown sugar transforms our Land O Lakes® Extra Melt® White Cheese Sauce into a dessert dip your customers won't forget. Serve with cookies, crackers and fresh sliced pears. Get the recipe here.
On Dipping Vessels
Chef Billy's motto, "If you can pick it up with your fingers, you can dip it in cheese sauce." He may be on to something. For savory dips, anything from fresh or roasted vegetables, wings, crispy tofu, tortilla chips or BBQ pork ribs could be considered. However, sweet dips come with new territory. Cookies, fresh fruit, pretzels, or crackers can be top choices.
Whatever your customers are craving, Land O Lakes® Extra Melt® cheese sauce can help you create delicious menu items with no limitations. From game day dips to saucy sides and spreads, the culinary experts at Land O'Lakes Foodservice are always looking for new ways to provide kitchen inspiration.
Dips To Get You Started
Veggie Empanadas with Mole Sauce
Queso Fundido
Sriracha White Cheese Sauce
Smoked Salmon Cheese Sauce
Sweet & Savory Apple Cheese Sauce
Sign up for Land O'Lakes Foodservice emails today.
Get business tips, product solutions, and menu inspirations right to your inbox.
Thank you for signing up. Your first email is on the way! In the meantime, feel free to explore some of our resources from our Culinary Center.
See Resources
Learn more and be
Inspired

Explore our resources page and find videos, articles and more that will help ensure your professional kitchen remains a success.

}