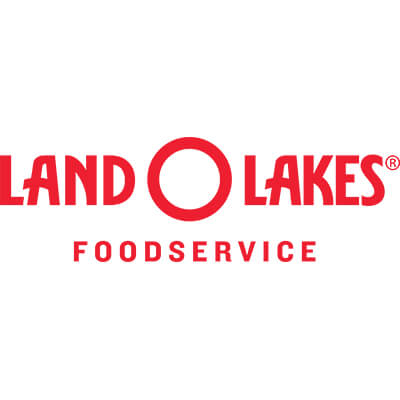 by Land O'Lakes Culinary Center
Food trucks are a fun and unique way to interact with and encourage menu participation with students on campus. If your operation owns one, you have the ability to extend your dining hall to wherever students are throughout campus. And even if your operation does not own one, we've compiled recipe concepts that you can execute that will bring the food truck experience into your campus dining hall!

Taco Food Truck
Nothing says "food truck cuisine" better than tacos and we've got a variety of recipes to implement a taco truck concept for your food truck or dining hall. The following recipes are not only packed with flavor, but they also use the same SKU–our Extra Melt® Cheese Sauce or our Queso Bravo® Cheese Dip.Whichever of these Land O Lakes® products you have in stock, you can interchange them in the following recipes and have a fantastic end-product while reducing the number of items in your cold storage.
Recipes pictured: Chicken Burrito Suiza, Grilled Vegetable Tostada and Queso Fundido
Stadium Favorites Truck
Sometimes we just cannot make it to the big game, but that's no reason students can't enjoy the stadium favorites fans have come to love every season. Land O Lakes® cheese sauces, like our Queso Bravo® Cheese Dips, are great for classic stadium cuisine and can be incorporated into fan-favorite recipes or served right out of the pouch! Our Performance Dairy sauces have been designed with you and your kitchen in mind. They can tolerate heat-chill cycles and will stay hot without breaking down or scorching, so you can dish up delicious, hot cheese sauce to your customers all day long! Below are a few of our favorites.
Recipe pictured: Jalapeño Queso Sauce, Bacon Scallion Queso and Loaded Fries with Chorizo
Breakfast Truck
Food trucks for breakfast? Why not? Serving outside of your dining hall allows you to reach customers who might not want to go out of their way to grab a meal or make the trek to the dining area. Food trucks are a great solution to capturing that market and, with the great margins breakfast menus can offer, opens a new vein for potential extra revenue. Of course, if you do not have a food truck available, you can still bring these recipe concepts to life in the dining hall and have students clamoring to start the day with these must-eat dishes.
Recipes pictured: Rice Pudding Breakfast Bowl, Breakfast Pizza and Huevos Rancheros Breakfast Bowl

We know that you may be looking for new innovations and ideas to help encourage menu participation across campus, and our team is here to inspire and offer insights into trends we are seeing in the industry. Food trucks are a great way to increase your accessibility to students and, as we've seen, there are a variety of food truck concepts that can be brought to your campus. From their great flavor and texture to their versatility and ability to withstand long hot-holding times and extreme ingredients, Land O Lakes® Performance Dairy products can help you succeed in bringing the food truck experience to life and help you and your menu shine in the eyes of your customers.
Like what you saw in this article? Leave a comment below to let us know your thoughts on food trucks on campus! And if you're looking to keep being inspired, be sure to explore some of our recipe collections.
Sign up for Land O'Lakes Foodservice emails today.
Get business tips, product solutions, and menu inspirations right to your inbox.
Thank you for signing up. Your first email is on the way! In the meantime, feel free to explore some of our resources from our Culinary Center.
See Resources
Learn more and be
Inspired

Explore our resources page and find videos, articles and more that will help ensure your professional kitchen remains a success.

}