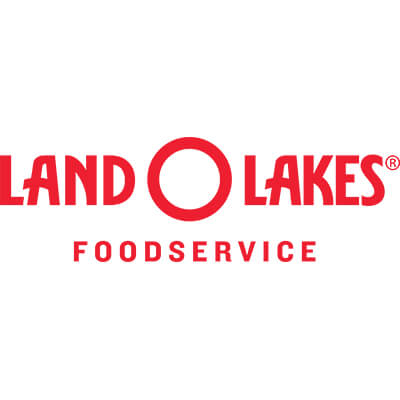 by Land O'Lakes Culinary Center
It's basketball tournament season again and after missing some championship play last year, there's no doubt that this year's playoffs will get extra attention from your students.Take advantage of this time to serve up some great menu items for students to eat while watching the games at home.
Fully Loaded Gameday Apps
Roaring fans ready to root for the home team, good friends and chips with queso are all important parts of watching any big sporting event, but since it's hard to do all three right now, we can at least focus our attention on one of them - the nachos!
Land O Lakes® Extra Melt® Sauces and Queso Bravo® Cheese Dips are a great solution for having stadiumstyle nachos that can easily be served to-go and reheated at home by your students. These products are perfect for takeout, have standout dairy flavor and can stand up to acids, fats and alcohol – ingredients that can easily break other cheese products. If you're looking to take it up a notch, check out our Nachos & Totchos Collection for even more great gameday appetizers!
Slam Dunk Dips
Looking for something a little more versatile? In need of a solution to use up the dunkables you've got in your stores? We've got you covered. Our team of culinary experts have put together a collection of cheesy dips that will satisfy all your students' tastes. The collection covers dip favorites like Beer Cheese Dip as well as creative creations like Aloha Queso.If you're interested in creating your own stand-out dip, you're in luck! Our Performance Dairy Sauces are highly customizable and are the perfect foundation for any new creation. Be sure to share your creations in the comments below!
The Main Event for Gameday Appetites
Although our apps and snacks are certainly showstoppers, we can't forget about the main event! For students looking for a main course during the game, check out our Sandwich & Burger Collection. From saucy sandwiches to mouth-watering, cheesy burgers, these dishes won't disappoint.

Jackfruit BBQ Sandwich with Extra Melt® Yellow Cheese Sauce
Your Dream Team is Here
Sports fans have been waiting a long time for this tournament, and foodservice providers like you can help make those experiences even better through creative and quality menu solutions. Our team of culinary and product experts are not only here to provide stand-out recipes for your students, but also quality and versatile dairy products that your staff can easily work with to create a variety of dishes.

If you enjoyed this article, be sure to sign up for our monthly C&U newsletters so you never miss a recipe, business update or product solution.

Interested in the products featured in these recipes? Visit our Contact Us page to reach out to one of our sales representatives.

Sign up for Land O'Lakes Foodservice emails today.
Get business tips, product solutions, and menu inspirations right to your inbox.
Thank you for signing up. Your first email is on the way! In the meantime, feel free to explore some of our resources from our Culinary Center.
See Resources
Learn more and be
Inspired

Explore our resources page and find videos, articles and more that will help ensure your professional kitchen remains a success.

}