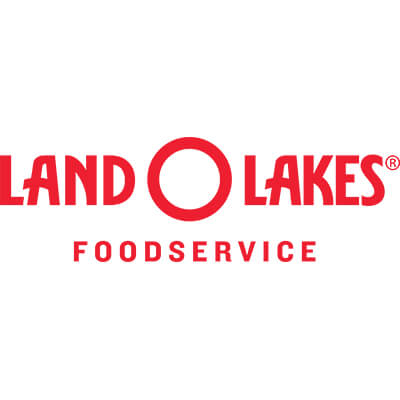 by Land O'Lakes Culinary Center
School calendars are being adjusted to give your students the best learning opportunities possible during these times. And this mean, unfortunately, spring break will probably be cancelled, but that doesn't mean you can't make that time of year special for your students. Help them explore the world through their taste buds and bring them to exotic destinations through the foods you serve.
These Recipes are as "Fine as Cream Gravy"
A quick getaway to the Texas coast or to a major metro area is a great trip away from the stresses of college, so why not highlight some Tex-Mex favorites? Your students will be feeling "fine as cream gravy," as they say in the Lone Star State, with these recipes.
GRILLED VEGETABLE TOSTADA
BEEF ENCHILADAS
CHILI CON QUESO
BISCUITS AND GRAVY
Kitchen Caribbean
Another classic spring break destination? The Caribbean! Whisk students away with the bold island flavors of garam masala, jerk seasoning and cayenne and remind them of the simple pleasures in life with these two recipes. Perhaps the Caribbean feels will vibe through them and help to refresh and restore students to finish out the semester strong.
INDIAN-SPICED SWEET POTATO FRIES
CARIBBEAN-INSPIRED PORK BOWL
¡Vamos a México!
Mexico - the quintessential spring break trip. Sandy beaches and warm sun will shake off the classroom doldrums, for sure. Although many students will be forgoing crossing the border this year, you can give the palates of those who stay on campus that south-of-the-border taste!
VEGGIE EMPANADAS WITH MOLE SAUCE
CHICKEN BURRITO SUIZA
CHIMICHURRI STEAK STREET TACOS
Getting Creative in C&U Kitchens
We're all counting the days until we can explore new places again, but in the meantime, we can let our taste buds do the travelling. Menuing items from favorite spring break spots can help your students shake off the stresses of the school year and help them forget about college life for a little while. These recipes can help transport your students to new and exciting places!

Did you like this article? Be sure to explore more on our Inspirations page and don't forget to sign up for our C&U newsletters to never miss an update!
Sign up for Land O'Lakes Foodservice emails today.
Get business tips, product solutions, and menu inspirations right to your inbox.
Thank you for signing up. Your first email is on the way! In the meantime, feel free to explore some of our resources from our Culinary Center.
See Resources
Learn more and be
Inspired

Explore our resources page and find videos, articles and more that will help ensure your professional kitchen remains a success.

}