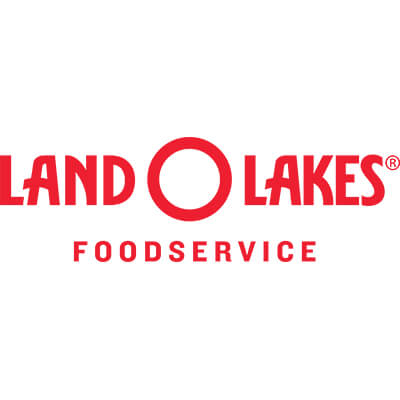 by Land O'Lakes Culinary Center
06/02/2022
Finding inspiration for your menu while saving money can be a challenge. We believe that making memorable meals that taste uniquely your own should be easy. That's why we developed Performance Dairy products that provide consistent performance, incredible versatility and great dairy flavor for creations across all day parts. Choosing just one or two SKUs may be all you need for your pantry to create delicious dishes for takeout or dine-in any time of day.
Create Your Everything Menu with Versatile Dairy Products
Land O Lakes® Performance Dairy products are the everything solution for your everything menu. See below for recipe collections inspired by our culinary team that can work for all types of cuisines.
Land O Lakes® Performance Dairy cheese sauces are the everything solution for your everything menu. How? It all starts with cheese. Our Performance Dairy cheese sauces contain approximately 50% Cheddar cheese per package, which is more than typical canned and in-house béchamel sauces. From there, we've formulated them alongside the perfect blend of acids, fats and alcohol to create a sauce that's virtually unbreakable in nearly any cooking situation.
We've designed these sauces to be so easy to use that staff at every experience level can get their creativity on without worrying about burning the base. From sandwich toppers to plant-forward pastas to delightful dips, our Performance Dairy has you covered. Even soggy fries come to life late at night when loaded with the right cheese sauce.
Still not convinced? Explore a few of these recipe collections from our culinary team to see how you can put our Performance Dairy products to work in your everything menu.

Sandwiches and Burgers
Take your sandwiches from boring to brilliant using these trendy, hearty and tasty ideas.

Dip Recipe Collection
Create dipping sensations everyone will crave with Extra Melt® Cheese Sauce and Queso Bravo® Cheese Dip.

Cheesy Loaded Fries
Top taters with ease using our sauces as a base for your next loaded masterpiece.

Plant-Forward Recipe Collection
Expand your plant-forward options with decadent ideas that are sure to please discerning palates.
When you're ready to choose the products for your menu, the Land O'Lakes team is here to help. From trainings and menu ideation to customized recipes that match the skills of your team, our culinary experts can help you transform our sauces into your own creations. To learn more and/or try one of our products, reach out to your sales representative or send us a message to get started. 
Sign up for Land O'Lakes Foodservice emails today.
Get business tips, product solutions, and menu inspirations right to your inbox.
Thank you for signing up. Your first email is on the way! In the meantime, feel free to explore some of our resources from our Culinary Center.
See Resources
Learn more and be
Inspired

Explore our resources page and find videos, articles and more that will help ensure your professional kitchen remains a success.

}