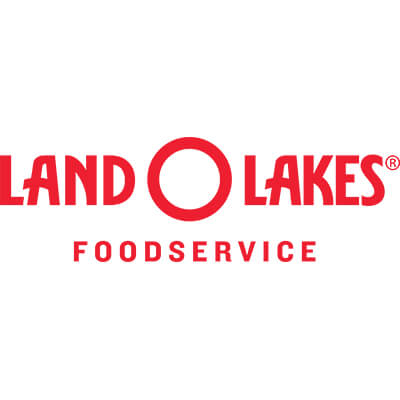 by Land O'Lakes Culinary Center
The school year can bring many uncertainties when it comes to lunch service. Whether it is staffing issues, revised regulations, unpredictable schedules or keeping up with student preferences; staying on top of changes while still feeding the masses can be challenging. That's why our experts from the Land O'Lakes Culinary Center put together a collection of recipes that are simple to prepare and that use minimal, common pantry ingredients.

How about our quick and easy Ham and Cheese Sliders that can be served hot or cold?

Our Chilled Pasta Salad with Three-Ingredient Queso can be made ahead of time and held refrigerated for up to three days.

If you are looking for hot options to be served in the classroom or portioned to send home, try either our Macaroni and Cheese with Green Chiles or All-American Cheeseburger Mac and Cheese recipes.
Whether you select hot or cold options, our Land O Lakes® bulk product offerings can pair with just a few common ingredients to elevate menu selections. These recipes are easy to assemble with limited staff or time constraints, yet still offer variety and flavor that will delight students at school or at home.
Sign up for Land O'Lakes Foodservice emails today.
Get business tips, product solutions, and menu inspirations right to your inbox.
Thank you for signing up. Your first email is on the way! In the meantime, feel free to explore some of our resources from our Culinary Center.
See Resources
Learn more and be
Inspired

Explore our resources page and find videos, articles and more that will help ensure your professional kitchen remains a success.

}