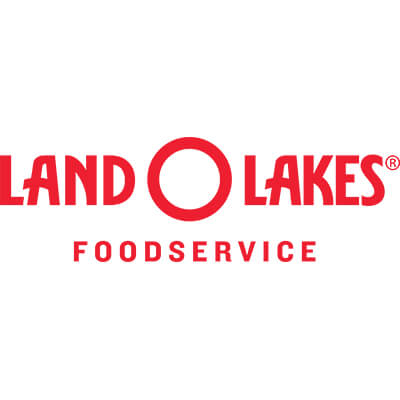 by Land O'Lakes Culinary Center
Kids love Tex-Mex. Who can blame them? It's a deliciously popular fusion of comfort food and exciting flavors, blending culinary familiarity and adventure.

"Students are looking for options that are similar to what they're getting at home or at restaurants," says Susie Berglund, K–12 product specialist/nutritionist, Land O'Lakes, Inc. "Fortunately, bold flavors and spices lend themselves well to recipes that are adjusted to meet sodium guidelines."

"Because of its popularity, Tex-Mex is a great way to introduce more plant-forward, flavorful dishes to your students and to get them excited to try something new on the menu," says Berglund. "Kids may be more curious to try on-trend ingredients in a dish that smells like something they have had for years. It's a great way to increase participation."

Spice up breakfast with a grab-and-go vegetarian burrito
Breakfast is a great time to introduce plant-forward Tex-Mex. And this satisfying Breakfast Burrito is an easy way to start. This whole grain wrap with eggs and cheese satisfies both your meat alternate and grain requirements, giving students a crave-worthy grab-and-go option.




"Burritos are a hearty breakfast or brunch option that many kids are already familiar with," says Berglund. "This spicy cheese sauce combined with eggs and veggies delivers on flavor, fills the kids up and contributes to a reimbursable meal. It's a win-win plant-forward option to offer."

Two plant-forward dishes for all your eaters
With just a little creativity, there are many ways to satisfy students' cravings with a healthy array of ingredients featuring vegetables. Try this easy-to-prepare Tangy Avocado Cheese Melt. It includes two types of cheeses and fresh avocados wrapped in a whole wheat flatbread.




Or give kids this Veggie Queso Pasta. It's a filling, plant-forward dish in which you simply add jalapeno chilis, corn, black beans and tomatoes to Land O Lakes® Ultimate Creamy White™ Cheese Sauce. Easy for you. Delicious for students.




"Our Ultimate White Cheese Sauce is easy to customize and serves as an excellent building block," says Berglund. "Think of it like a 'mother sauce' for K12 recipes. You can use it in almost any global recipe application by adding one simple stir-in or a variety of ingredients. It makes an excellent dip, both hot and cold, and it also works great for a bento box."
Turn vegetables into learning opportunities
Be bold about including unexpected vegetables in your Tex-Mex dishes. You'll be surprised by how many students are looking for them. And for students who are a bit more cautious, it gives you a chance to educate them and expand their palate.

"Finding vegetables that are mild and lend themselves well to any spice is a fun way to introduce kids to an ingredient that they may not eat regularly," says Berglund. "Take squash, for example: Mixing squash with a pre-made, low-sodium or salt-free Mexican spice blend that includes chilis and spices like cinnamon and cumin will be different from the standard butter and brown sugar squash they may be having at home. Adding savory spices makes eating squash a whole new experience, and one they are likely to try since it's an easy vegetable to incorporate in a variety of dishes."

Giving students craveable, plant-forward Tex-Mex dishes is a great way to spark their interest in trying new things. Another way is to be proactive about educating kids. When using staples of Mexican cuisine like ancho or guajillo chilis or jalapeno peppers, put up a display in your cafeteria with pictures of the ingredients along with their names and flavor profiles. It'll help your students understand the origin of the food and create excitement for the dishes.

Your students are ready for adventure. Give it to them with the welcome and delicious combination of Tex-Mex and plant-forward dishes.

Check out our full grab-and-go recipe collection that features more ideas for infusing plant-forward options into K–12 programs.
Sign up for Land O'Lakes Foodservice emails today.
Get business tips, product solutions, and menu inspirations right to your inbox.
Thank you for signing up. Your first email is on the way! In the meantime, feel free to explore some of our resources from our Culinary Center.
See Resources
Learn more and be
Inspired

Explore our resources page and find videos, articles and more that will help ensure your professional kitchen remains a success.

}