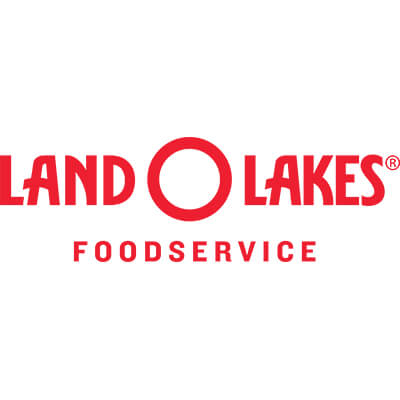 by Land O'Lakes Culinary Center
11/01/2022
With campus activities back in full swing, many college and university dining operators are finding it difficult to keep the pace with fewer staff. Since the pandemic, the number of culinary service workers has dwindled leaving some colleges pivoting to disposable dinnerware, scaling back meal plans and offering more grab-and-go options in an effort to meet demand.

Catering special events on campus has also taken a hit, forcing some dining managers to request large events be cut back or only saying yes to the most important ones. This means even more pressure to make memorable meals for weddings, president's dinners, athletic banquets and scholarship luncheons.
Save Time & Reduce Waste with Speed Scratch
"Speed scratch ingredients have never been more important," said Maggie Maggio, culinary dietitian at Land O'Lakes, Inc. "These ingredients provide the foundation for a great dish so you can focus on customizing with your own touches. This helps reduce prep time and cut waste with more consistent results. Today's campus culinary staff needs products like these to be efficient and extraordinary for special events."

Land O Lakes® Performance Dairy cheese sauces are great examples of speed scratch products that have incredible flexibility and dairy flavor. They're designed to be used as a base for everything from dips and sandwiches to soups and salad dressings. Best of all, they're easy to elevate with trendy ingredients and mix seamlessly when it comes to adding acids, fats and alcohol.
Ideas For Easy & Exceptional Catering
If you've found yourself short on staff, time or inspiration but still want to create an exceptional catered meal, here are a few of Maggie's favorite recipes that feature speed scratch saviors Extra Melt® Cheese Sauces and Queso Bravo® Cheese Dip.
Keep it classy with Cacio e pepe.
Raise the bar with Roasted Beets with Herbed Goat Cheese.
Go from good to great with Gruyère and Gouda Mac and Cheese.
Warm up the room with Broccoli Cheese Soup with Bacon.
Spice up their senses with Al Pastor Queso.
No matter which product or recipe you choose for your next event, you're sure to create a menu that's both easy and exceptional.

Let us know how we can help! From trainings and menu ideation to customized recipes that match the skills of your team, our culinary experts are excellent resources for your team. To learn more and/or try one of our products, reach out to your sales representative or send us a message.

Sign up for Land O'Lakes Foodservice emails today.
Get business tips, product solutions, and menu inspirations right to your inbox.
Thank you for signing up. Your first email is on the way! In the meantime, feel free to explore some of our resources from our Culinary Center.
See Resources
Learn more and be
Inspired

Explore our resources page and find videos, articles and more that will help ensure your professional kitchen remains a success.

}