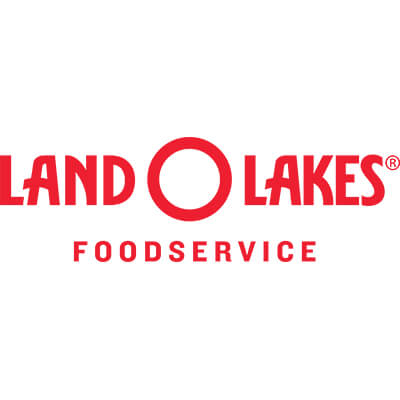 by Land O'Lakes Culinary Center
05/08/2022
While the effects of the pandemic will likely be felt for years, the foodservice industry appears to be stabilizing. Though far from normal due to continued supply chain and labor shortages, as well as inflation, data from the National Restaurant Association projects foodservice will reach $898B in sales and experience growth in the workforce of 400,000 by the end of the year.

To top it off, 51% of adults indicate they would like to eat out more at restaurants, which is a six-point jump over pre-pandemic stats. With patrons and staff poised to return to restaurants this year, we wanted to look at expected trends and share insights to help you continue navigating this new normal.

Go back to scratch. With 96% of operators experiencing supply delays in 2021, many scaled back menus out of necessity. These simplified offerings are expected to continue. However, getting back to the basics shouldn't be mediocre.

According to Land O'Lakes Corporate Executive Chef Jim Churches, now's the perfect time to create a menu of greatest hits with a homemade touch.

"We're seeing a lot of operators honing dishes customers love. Sometimes this requires a homemade touch if they can't get premade products," explained Jim Churches. "This may include breading chicken tenders in-house or creating salad dressings from scratch. It's an opportunity to remaster old favorites."

Those looking for a homemade approach without completely starting over should consider the Land O Lakes® Performance Dairy line of cheese sauces for their speed-scratch capabilities. These sauces provide a rich base for salad dressings, sandwich toppings, dips and more. The foundational work of a great sauce is already done. Your team just adds the personal touches.

"Speed-scratch is a way to meet in the middle. You save prep time, and your dish still tastes homemade," said Churches.
aid Churches.

Batch-cooking and cross-utilization of products are two other opportunities to enhance back-of-house efficiencies.

"This is another trend where our cheese sauces shine. They're ready to heat or add to cold dishes right out of the pouch," says Churches. "You can create a Gruyère cheese sauce, top a bocadillo sandwich, perk up poutine and make a creamy ganache with the same SKU. The versatility is only limited by your creativity."

Gain operational efficiency. According to a "Global State of the Hospitality Industry" report from Lightspeed, 41% of U.S. operators are understaffed and 87% think technology adoption is key moving forward. Churches agrees, noting that operators and chefs are resilient and looking for ways to work smarter, not harder.

"Operators will be investing in automated technology and equipment for staff, using tablets and kiosks for ordering at tables and robots for delivering food. I'm hearing about a lot of equipment companies are planning to launch new tech for foodservice in the next few years," says Churches.

Be unique. While this may not be the year to add new, trendy items to your menu, there's no reason you can't be unique. Cheese sauce is a great base for experimentation. Here are just a few of the opportunities worth considering:
Let queso take flight. Don't let your beverages have all the fun. Create a signature queso sauce or—better yet—a flight. Your customers will love the adventure of determining their favorite with 3-4 oz. portions while you'll enjoy the ease of using a base like Queso Bravo® White Cheese Dip. Buffalo chicken, elote, chorizo, blue cheese—the possibilities for queso to take flight are endless.

Put veggies center stage. Vegetables and other low-cost foods can easily move from a side to center-of-the-plate when paired with cheese. Think roasted vegetable sandwich, Alfredo roasted vegetables and Provencal vegetables. They're tasty and provide more plant-based menu options.

Make shareables special. Appetizers and desserts are two parts of menus that are often shared. Sometimes, Churches said, his family skips the main course to savor the flavors of multiple appetizers. While cheese makes a regular appearance with loaded fries, nachos and even dipping sauces for wings, it's not always top-of-mind for creating stand-out desserts.
This is an area Churches has been exploring by mixing Extra Melt® White Cheese Sauce with blueberries to create a compote and with chocolate to make ganache that's a delightful dip for sandwich cookies.

"No matter what you do, I can't stress enough how important it will be for restaurants to be unique and welcoming this year," said Churches. "It's likely not going to be easy, but providing customers with great hospitality and reasons to return will be worth it."

The Land O'Lakes team is here to help! From trainings and menu ideation to customized recipes that match the skills of your team, our culinary experts are here to help. Just send us a message to get started.

Get helpful tips like this article delivered directly to your inbox and on your social media feed by signing up for our e-newsletter and liking our Facebook page.
Sign up for Land O'Lakes Foodservice emails today.
Get business tips, product solutions, and menu inspirations right to your inbox.
Thank you for signing up. Your first email is on the way! In the meantime, feel free to explore some of our resources from our Culinary Center.
See Resources
Learn more and be
Inspired

Explore our resources page and find videos, articles and more that will help ensure your professional kitchen remains a success.

}