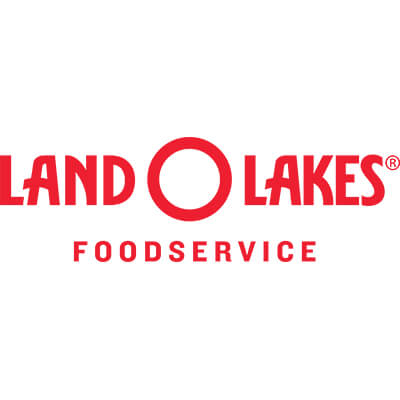 by Land O'Lakes Culinary Center
06/03/2022
Rewards & Resources to Make the Most of Each Meal​
The Land O'Lakes Foodservice team of culinary experts, nutritionists and dietitians are committed to providing the best resources possible. By partnering with us, you can earn rewards for using our products in addition to making delicious meals kids will love. Our K-12 team is dedicated to helping school districts across the nation while providing rewards and resources to make the most of each meal.
Cool School Cafe®
K-12 school districts can sign up for the Cool School Cafe® rewards program. This program allows you to earn points on qualifying purchases that can enable you to get helpful items to streamline your kitchen and enhance your meal program. Enroll today!
The K-12 Culinary Team
We are here to support your school with a dedicated team of chefs, nutritionists and dietitians. With Chef Susie on hand to help plan your menu, our dietitian Maggie Maggio can answer your nutrition questions and our chefs can provide educational classes for you and your culinary team. Overall, the K-12 culinary team is here to collaborate with you and provide solutions to keep your school running smoothly. Get to know your team!

The Resource Center
Our culinary experts are constantly working to develop recipes and meal plans that are delicious while meeting nutritional requirements. Consider Land O'Lakes Foodservice as your homebase for inspiration where flavor, value and quality go hand in hand. We'll even work with you and your staff to make sure you're serving meals kids will love. Plus, get insights on the latest culinary trends and expert tips from our chefs when you sign up for our monthly newsletter.
Chef-Inspired Recipes
The K-12 culinary experts, nutritionists and dieticians are always looking for tasty ways to bring fun and flavor to your schools' menus. From Cheesy Vegetable Tikka Masala to Sunny Thai Noodles with Chicken and Vegetables, there's no shortage of creativity! Get inspired with our exciting recipes kids will love.
Products You Can Count On
Land O Lakes® dairy products are crafted to work in your kitchen and designed to give you the option to make meals kids will love. Whether it is our cheese products or our prepared macaroni and cheese, our products can help bring the students in your school together, all while meeting nutritional requirements. View our K-12 product line or reach out to your sales representative to receive a sample.

The Land O'Lakes team is here to help! From trainings and menu ideation to customized recipes that match the skills of your team, our culinary experts are excellent resources for your operation. To learn more and/or try one of our products, reach out to your sales representative or send us a message to get started.
Sign up for Land O'Lakes Foodservice emails today.
Get business tips, product solutions, and menu inspirations right to your inbox.
Thank you for signing up. Your first email is on the way! In the meantime, feel free to explore some of our resources from our Culinary Center.
See Resources
Learn more and be
Inspired

Explore our resources page and find videos, articles and more that will help ensure your professional kitchen remains a success.

}