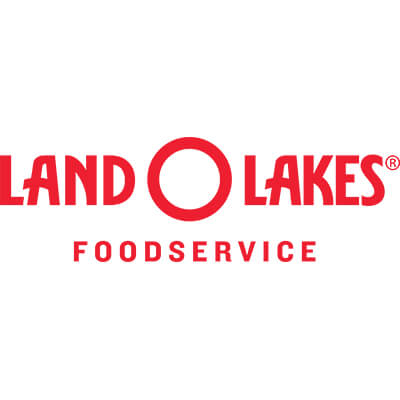 by Land O'Lakes Culinary Center
At Land O'Lakes, we understand the importance of having a group of dedicated culinary experts at your fingertips. Our team of seasoned chefs and bid season coordinators is an integral part of school districts nationwide and is always ready to provide in-depth industry knowledge while equipping key decision-makers with the proper tools and resources.
Our chefs, nutritionists and K-12 experts each have a diversified background with decades of experience in the industry, so you can confidently navigate bid season, product procurement, menu development and more. From culinary education masters and flavor-profile connoisseurs to registered dietitians, our team of passionate foodservice professionals is committed to making menu development easier every step of the way.
Chef Susie
Q: What do you love about working in the K-12 space?
A: I can't imagine doing anything else. I love K-12. The collaboration in the channel is so unique and different. There's no negative competition. Everybody is looking to each other for advice. We have a whole team dedicated to K-12. R&D scientists, culinary staff, bid specialists, really a whole team of people to reach out to for help.
Q: How do you want K-12 operators to use you as a resource?
A: I hope they know they can look to us for recipes and menu planning. We can create recipes that fit within the USDA guidelines, thanks to our incredible Land O Lakes® products. There are a lot of government regulations, so it's important to have a team of experts and nutritionists who can make sure they are being met.
Q: What's an unexpected part of your job?
A: The creativity and collaboration that goes into our work. When you have limited tools or rigid regulations, it forces you to be creative. We try to get into the mindset of school operators and understand that they only have so much storage space. It's important for them to know how one SKU or recipe can be as versatile as possible. I feel energized when we generate ideas and solutions for our K-12 operators
Chef Maggie
Q: Why are school meals so important to kids?
A: K-12 directors and operators play a critical role in modeling healthy eating habits. In some cases, school meals are the only access some kids have to a well-balanced plate filled with protein, grains, fruits, vegetables and dairy.

Schools can also expose children to new foods. Even if kids always take the same vegetable, like carrots, just seeing the broccoli or green beans may influence them to branch out and try it in the future.
Q: What challenges are top of mind in K-12, and how is Land O'Lakes ready to support?
A: Three things at the top of everyone's minds are the target three sodium guidelines, status of actual reimbursement for meals and supply chain issues.

Reducing sodium in school lunches can be a challenge. Our Land O Lakes® cheese sauces have been formulated to deliver only 400 milligrams of sodium per meat alternative to help meet current and future targets. They're also shelf-stable, so they don't take up valuable space in freezers or refrigerators.

While we can't influence the budget changes that will come along if school meal reimbursements end, we do offer the Cool School Cafe® Rewards program to help operators earn points on product purchases that can be used as incentives or to buy kitchenware when budgets are tight.

We also recognize that supply chain disruptions can be a real headache. That's why our team has created recipe collections and a guide for product substitutions that can help make menu pivots less painful.

Want to know even more about the Land O'Lakes Foodservice team? Click here to learn more about each foodservice expert and find more tips and tricks to help in your kitchen.
Sign up for Land O'Lakes Foodservice emails today.
Get business tips, product solutions, and menu inspirations right to your inbox.
Thank you for signing up. Your first email is on the way! In the meantime, feel free to explore some of our resources from our Culinary Center.
See Resources
Learn more and be
Inspired

Explore our resources page and find videos, articles and more that will help ensure your professional kitchen remains a success.

}