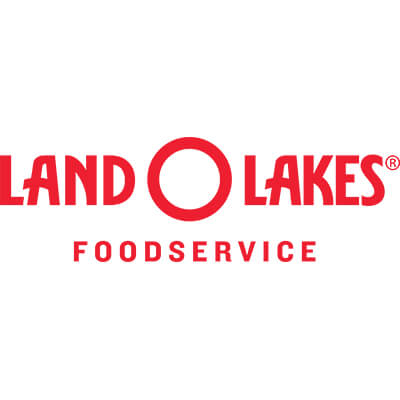 by Land O'Lakes Culinary Center
The delay in implementing the next phase of sodium restrictions until the 2024–25 school year gives you more time to adjust menus. Use this opportunity to get creative with your grab-and-go offerings through the use of customization stations, chilled sauces and innovative recipe twists.
Customization stations aren't new, but now is a good time to refresh or expand them to see what seasonings and low-sodium options students are drawn to. "You may find it easier to make flavor adjustments back of the house, or you could opt to have a customization station where students can add their own spice to food," says Susie Berglund, Land O'Lakes senior culinary product specialist, K12 Foodservice. "See what works best for your students and for your line."

Get Creative With Bento Boxes
Bento boxes are a fun trend that provides students with freshness and variety. You can create any number of combinations of meat or a meat alternate, fruit, vegetable and grain. For example, combine Land O Lakes® Colby Jack Cheese Sticks, tuna or hummus, apple slices, baby carrots and whole-grain pita sections for a grab-and-go alternative. Likewise, a Chilled Pasta Salad With Sweet Sriracha Chile Sauce pairs with red grapes and Land O Lakes® Reduced Fat Mild Cheddar Cheese Cubes for a beautiful bento box.

And here's where creativity comes in. "We showed one school district a sweet sriracha sauce that traditionally we've served hot on sandwiches or as a dip," says Berglund. "But then we chilled it and made it into a sauce for an Asian-inspired pasta salad. The district staff wondered if they could make a pasta salad using other chilled recipes like Three Ingredient Queso. The answer was yes! It's easy to get creative with our sauces in both hot and cold applications with a variety of flavor profiles."
Chilled Pasta Salad with Sweet Sriracha Chile Sauce is the main component of this fun bento box.
Use Functional, Flexible Cheese Sauces
Land O' Lakes cheese sauces give you the option to have one SKU that can be used in many different ways and in a variety of recipes. You can heat our sauces, create several flavor profiles from them and then chill them to portion into bento boxes.

For example, add dill and onion powder to Land O Lakes® Ultimate Creamy White™ Cheese Sauce, chill and portion it as a dip for fresh vegetables. "High school students are especially interested in these flexitarian options," says Berglund. "They're not vegetarians, but they do want more plant-forward alternatives, such as vegetables, fruits or grains, served with a dip to enhance flavor." Dill with Ultimate White Cheese Sauce is just one example of the many Land O'Lakes K12 sauce recipes that fit well in a flexitarian, plant-forward menu.
Dill Sauce works as a dip for students who prefer a flexitarian option.
Balance Out Line Time
Students have short lunch periods, so if they can grab a bento box, they can get to their seats and eat. "Having bento boxes available as a grab-and-go option gives students the opportunity to avoid longer lines and start eating right away," Berglund notes. "Balancing lines by giving students the option to pick up a grab-and-go lunch, get something a la carte or opt for a hot lunch increases variety and allows them to get their food in a more timely manner."

Explore a few of our bento box ideas and discover how grab-and-go options can help you offer a speedy, creative and flavorful lunch experience.
Sign up for Land O'Lakes Foodservice emails today.
Get business tips, product solutions, and menu inspirations right to your inbox.
Thank you for signing up. Your first email is on the way! In the meantime, feel free to explore some of our resources from our Culinary Center.
See Resources
Learn more and be
Inspired

Explore our resources page and find videos, articles and more that will help ensure your professional kitchen remains a success.

}