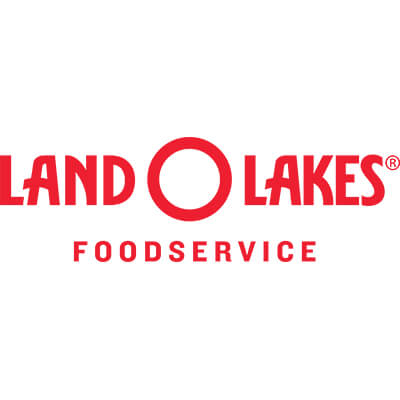 by Land O'Lakes Culinary Center
With pandemic-era child nutrition waivers coming to an end, K-12 operators may find themselves in search of resources and innovative ideas to refresh their summer meal programs, especially as schools revert to more traditional in-cafeteria dining.
"Now more than ever, operators need shelf-stable, easy-to-use products that provide efficiency and versatility without sacrificing quality," said Susie Berglund, nutrition and K-12 product specialist. "It's a tall order, but I believe we can help schools have successful summer meal programs."
Chef Susie is one of the
culinary center experts
at Land O'Lakes who devotes her time to helping K-12 operators solve challenges like this. She understands the impact this change will have on districts and offers the following ideas to help simplify summer meals.
Be efficient and versatile. When you're short on time, staff and culinary expertise, it really helps to have have products that are ready to go right out of the package that can be served in a variety of applications. Chef Susie recommends keeping a supply of dip cups, cheese sauce and prepared macaroni and cheese on hand for quick, easy and customizable meals.


Land O Lakes® Ultimate Cheese Dip Cups are a fan-favorite meat alternative, which are also suitable for vegetarian diets.


Land O Lakes® Prepared Macaroni and Cheese is a crowd-pleaser straight from the pouch that comes in reduced fat, reduced sodium and whole grain varieties to stay on track with nutrition requirements. Just heat, serve and enjoy the smiles.


Land O Lakes® Cheese Sauces provide an excellent base for hot and cold applications, ranging from pasta salads to sandwich toppings to dips. They offer well-balanced flavors that taste great on their own and also blend well with nearly any ingredient.


These sauces are also great for providing fun twists on old favorites. One way Susie likes to spice up a traditional meal is a jalapeño joe. It's as simple as topping a sloppy joe is with Land O Lakes® Ultimate Jalapeño Cheese Sauce.


Be bold and budget-friendly. Susie suggests looking for ways to incorporate ethnic seasonings, herbs and trendy foods in your menu plans to keep kids excited and that won't break the budget.

"Pairing trendy spices like harissa, gochujang, sriracha and curry or fresh herbs with cheese makes them more approachable. And these bold flavors also allow you to use less sodium," explained Berglund.

Two other simple, on-trend menu ideas to consider are specialty macaroni and cheese and chilled pasta salad with queso. It's easy to create a one-of-a-kind macaroni and cheese with excess vegetables, meat or flavorings you already have in the freezer or pantry. Adding diced green chiles and jalapeno slices to pasta covered with Land O Lakes Ultimate White Cheese Sauce creates a cool dish that stores well refrigerated for hot weeks.

Be resourceful. Think of the Land O'Lakes culinary team as an extension of your staff. We've created recipe collections, YouTube videos, product substitution charts and more to help support your success. Some of our chefs even conduct trainings, workshops and recipe development classes to help you earn continuing education credits.

"We are set up to support you as a true partner with summer meal planning or whatever you need help with," said Berglund. "Just reach out to your sales representative to learn more about our resources and how to set up a training activity for your team."
Get helpful tips delivered directly to your inbox and on your social media feed by signing up for our e-newsletter and liking our Facebook page.
Sign up for Land O'Lakes Foodservice emails today.
Get business tips, product solutions, and menu inspirations right to your inbox.
Thank you for signing up. Your first email is on the way! In the meantime, feel free to explore some of our resources from our Culinary Center.
See Resources
Learn more and be
Inspired

Explore our resources page and find videos, articles and more that will help ensure your professional kitchen remains a success.

}