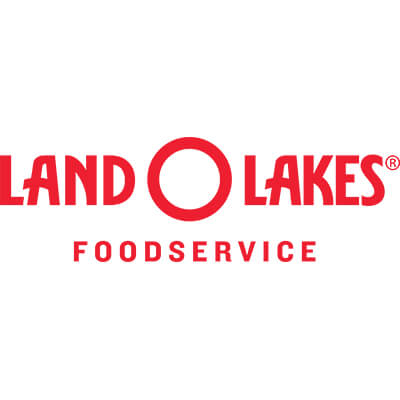 by Land O'Lakes Culinary Center
08/30/2022
Fall semester is an exciting time for college and university students and dining staff alike. Soon there will be tailgates, homecoming, family weekend and plenty of other reasons to celebrate – and nothing pairs better with a celebration than food! With all these special occasions come plenty of opportunities to get creative with your menu items.

Switching up your menu doesn't require extensive resources. Using simple, versatile ingredients and taking advantage of seasonal opportunities can help avoid menu fatigue.

Land O Lakes® cheese sauces simplify preparation and clean-up for your dining staff without sacrificing quality or flavor. With all the leftover time and resources, you can focus on serving students and providing meals they'll crave for semesters to come.
Give Your Students What They Want
To appeal to the students on your campus, it's important to pay attention to their wants and needs. When and where they attend classes, socialize and eat should be factored into your menu-planning process.

Keep an eye out for what dining opportunities interest the students on your campus. Whether it's a long line at the late-night pasta bar or overheard conversations about a new burrito bowl circulating on TikTok, your observations can lead to new and improved menu items.
Cater to Fall Gatherings on Campus
With back-to-school season comes several on-campus events. Whether it's the homecoming parade or a big football game, fall gatherings provide opportunities to draw in a crowd and make mealtime interesting.
Land O Lakes® cheese sauces provide a key ingredient for several popular game day meals. No matter the sport, nachos or chili cheese dogs are classic crowd-pleasers. Fans from all over campus can pick up a snack to-go on their way to the tailgate lots or stop by for a post-game plate of nachos or loaded fries.
With no-burn, no-mess, easy-to-prepare cheese products, your kitchen will be equipped to feed fans through the fourth quarter and beyond.
Create a Home Away from Home
Whether they're missing some of their favorite homecooked dishes during midterm season or hosting their parents for a family weekend, comfort foods are a great way to please your student population.
Land O Lakes® cheese sauces can be incorporated right from the bag into existing menus, making new or themed items a simpler project. These high-quality cheese products make dishes you know and love to serve a whole lot easier for staff to execute; recipes like mac and cheese and broccoli cheese soup are well-liked and easy to make. Prioritizing comfort and ease is a sure-fire way to make your dining facilities feel just like home.

Let us know how we can help. From trainings and menu ideation to customized recipes that match the skills of your team, our culinary experts are excellent resources for your culinary team. To learn more and/or try one of our products, reach out to your sales representative or send us a message to get started.
Sign up for Land O'Lakes Foodservice emails today.
Get business tips, product solutions, and menu inspirations right to your inbox.
Thank you for signing up. Your first email is on the way! In the meantime, feel free to explore some of our resources from our Culinary Center.
See Resources
Learn more and be
Inspired

Explore our resources page and find videos, articles and more that will help ensure your professional kitchen remains a success.

}