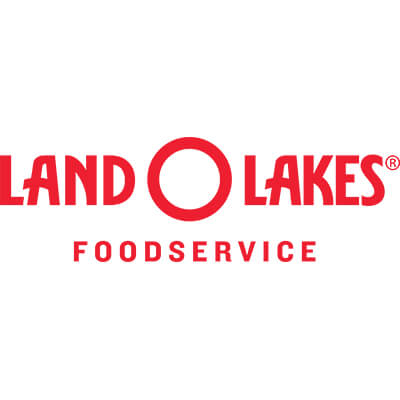 by Land O'Lakes Culinary Center
09/27/2022
Whether it's a change in season, schedules or lifestyle dynamics, nothing helps ease the stress of transitions quite like our favorite comfort foods. They provide us with connection, nostalgia and a sense of certainty during uncertain times.

Comfort foods also have the power to release dopamine in our brains and reward our bodies with feelings of happiness. It's no wonder more than two-thirds of Americans say they seek out their favorite foods to boost their moods.

A quick review of America's top comfort foods, which includes pizza, ice cream, chocolate, macaroni and cheese and chips, reveals another underlying trend: cheese! That's right, cheese has a starring role in many of our most comforting dishes. Its texture, taste and rich, creamy goodness feels like a warm hug in your mouth. No matter how you slice it, shred it or drizzle it, cheese is a comfort food that serves up smiles.

The key for busy chefs and understaffed kitchens is finding cheese products for their creations that not only taste great, but are also versatile, easy to customize and hold heat without scorching or breaking. Land O Lakes® Performance Dairy products provide solutions to all these challenges. They allow cooks of nearly any skill level the ability to execute with confidence.
Since seasonal changes influence comfort food cravings, it's a great idea to re-evaluate your menu ahead of weather changes, temperature drops and fewer hours of sunlight. Adding new options, twists on old favorites, LTOs and even take-out packages for the holidays ensure you're ready to provide your customers with feel-good meals.

Here are just a few ideas to help inspire your creativity in the kitchen:
Pizza
America's #1 comfort food will stand out on your menu with our versatile and oh-so-creamy Extra Melt® cheese sauces and shreds. These products work well for pizzas and flatbreads because of their amazing hot-hold capabilities and rich taste. Check out this recipe collection to see how you can create a plant-forward 'za with mushrooms and garlic, tangy Carolina BBQ sauce, zesty chorizo flatbread and more!

Macaroni and Cheese
This top comfort food contender ignites nostalgia and takes many of us back to childhood. With our , there's no need to risk a clumpy mix to achieve homemade flavor. Thanks to our pre-made sauces, your staff can take the , spending time experimenting with ingredients like Gruyè​re and Gouda, and instead of monitoring the sauce.
Chips & Queso!
Chips are a snack sensation that provide a salty, satisfying crunch. While they're delicious on their own, a drizzle of queso can complete the dish. With queso being a hot trend, you can't go wrong with our traditional Queso Bravo® cheese dip as a base. However, if you're ready to layer in comfort flavors from across the country, our culinary team has created Aloha Queso and Reuben Queso to bring more excitement to your menu. We have even more queso inspo here.


In addition to these ideas, cheese sauces make excellent bases for soups, dips and burger and sandwich toppings. The possibilities for boosting moods, providing comfort and growing business with Land O Lakes® cheese products are nearly endless.

Let us know how we can help! From trainings and menu ideation to customized recipes that match the skills of your team, our culinary experts are excellent resources for your team. To learn more and/or try one of our products, reach out to your sales representative or send us a message.
Sign up for Land O'Lakes Foodservice emails today.
Get business tips, product solutions, and menu inspirations right to your inbox.
Thank you for signing up. Your first email is on the way! In the meantime, feel free to explore some of our resources from our Culinary Center.
See Resources
Learn more and be
Inspired

Explore our resources page and find videos, articles and more that will help ensure your professional kitchen remains a success.

}