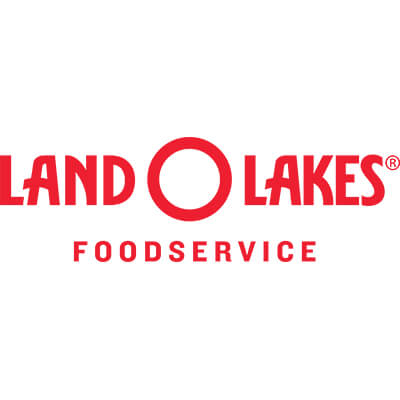 by Land O'Lakes Culinary Center
The Key to Keeping Students Fueled and Focused
Believe it or not, the end of the semester is almost here. And for students across the nation, it can only mean one thing: finals. We interviewed the Land O Lakes culinary center to get their take on how campus dining services can keep students fueled and focused during this hectic time. The takeaway? Be prepared, don't overthink it and always have food available. Plus, when you keep your kitchen stocked with Land O Lakes® Performance Dairy products, you're already on track to conquer early mornings and late, late nights.
Prep to Plan
Our culinary experts have worked in their fair share of kitchens and know the demands finals season can put on foodservice workers. That's why planning and preparation are the best things your university kitchen can do. By having a kitchen stocked with Land O Lakes® Extra Melt® Cheese Sauces, your staff will be set up for success. Speed-scratch will help cut down the need for prep and limit mess, saving time for your staff to focus on what really matters.
Don't Overthink It
Sometimes simple is best, especially when it comes to feeding hungry, tired students. Queue up comfort food that's easy, portable and reheatable. From mac and cheese to chips and queso, any SKU from the Extra Melt® product line is great to have on-hand for quick, easy, cheesy and comforting dishes. If possible, our experts recommend having a little bit of everything on your menu, from snacky dips, fast and filling flatbread pizzas, easy takeout meals and lighter plant-forward options. That's what our chefs love about Land O Lakes® products: They're incredibly versatile and can be used in just about any application by just about anyone.
Keep the Kitchen Open
Between late-night cramming sessions and early-morning exams, students are looking for grub 'round the clock. Think outside of just dining halls and cafeterias and bring the fuel to the students – try setting up in a campus union, outside a library or even in a dorm room. Extra Melt® products are highly portable and can be heated and prepared almost anywhere.

Prepare for finals season with Land O Lakes® Extra Melt® products and get more inspiration for menu ideas here.

Get more helpful tips delivered directly to your inbox and on your social media feed by signing up for our e-newsletter and liking our Facebook page.
Sign up for Land O'Lakes Foodservice emails today.
Get business tips, product solutions, and menu inspirations right to your inbox.
Thank you for signing up. Your first email is on the way! In the meantime, feel free to explore some of our resources from our Culinary Center.
See Resources
Learn more and be
Inspired

Explore our resources page and find videos, articles and more that will help ensure your professional kitchen remains a success.

}