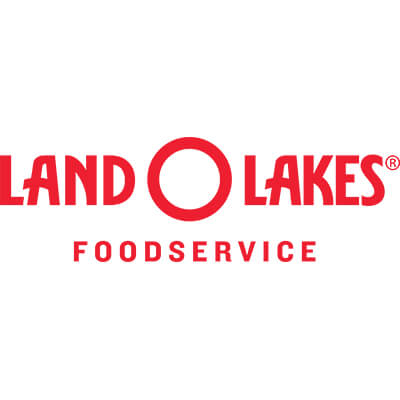 by Land O'Lakes Culinary Center
We've all heard the saying, "when the going gets tough, the tough get going." For school lunch operators, this often means getting creative with trendy ideas and bold flavors to deliver fun, nutritious meals to kids.

Staying on top of what's new can be fun and exciting with versatile cheese products and a team of culinary experts behind you. Land O Lakes® Ultimate Yellow™, Ultimate Jalapeno ™ and Ultimate Creamy White™ Cheese Sauces are made to serve up smiles for kids and cooks alike, while our Land O Lakes® Macaroni and Cheese products are ready to heat and serve right out of the package.
Top Trending Flavors
According to K-12 Nutrition and Product Specialist, Susie Berglund, a simple way to stay on trend in 2023 is to pay attention to popular flavors and pair, or incorporate, them with existing menu items.

"Sriracha, poblano, curry, jerk, chili lime and buffalo are just a few flavors Datassential identified as proliferating among chain restaurants kids and families frequent," explained Chef Susie. "Sauces are especially simple to serve with traditional items like chicken nuggets or fries to transform a standard school lunch into something special."
Our cheese sauces are designed with convenience in mind. They're easy to customize with a variety of ingredients to satisfy cravings.
Meals Inspire Your Menu
No matter how you decide to take advantage of trends, we have products to help make it a snap. Here are a couple of our favorite quick and easy recipes to help you serve up the hottest flavors in memorable ways.
Chicken and Roasted Poblanos
with Land O Lakes® Prepared Macaroni and Cheese


Curry Chicken Salad
with Ultimate Creamy White™ Sauce

Cheesy Caribbean Chicken with Rice and Beans
with Ultimate Creamy White™ Cheese Sauce
Buffalo Chicken Mac
with Land O Lakes® Prepared Mac & Cheese with Whole Grain

"Since saving time is always on trend, we've also created a recipe collection with five and fewer ingredients to ensure those with limited time, staff and ingredients can serve up smiles throughout the year," said Chef Susie.

Let us know how we can help you transform your school menu in 2023. From trainings and menu ideation to customized recipes that match the skills of your team, our culinary experts are excellent resources for your school. To learn more, reach out to your sales representative or send us a message.
Sign up for Land O'Lakes Foodservice emails today.
Get business tips, product solutions, and menu inspirations right to your inbox.
Thank you for signing up. Your first email is on the way! In the meantime, feel free to explore some of our resources from our Culinary Center.
See Resources
Learn more and be
Inspired

Explore our resources page and find videos, articles and more that will help ensure your professional kitchen remains a success.

}