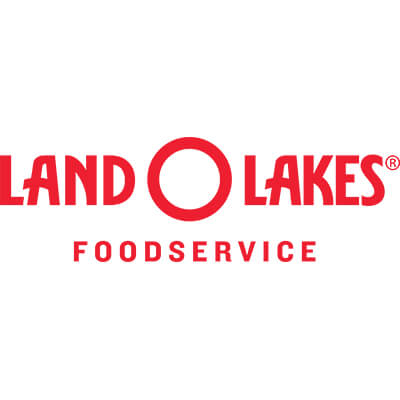 by Land O'Lakes Culinary Center
Melt It, Make It, Mac It
Mac and cheese is one of the most popular cheese recipes in America. This wildly favored noodle dish is on plates and in bowls across the nation, filling up customers with cheese and comfort, but mostly cheese. And when it comes to cheese, the Land O'Lakes Foodservice team knows best. From helping you select the best sauce for your kitchen to sharing a secret recipe, Chef Billy has a few tricks up his sleeve on how to make your mac and cheese a cut above the rest.
Extra Is Best
When making mac, Chef Billy recommends using Land O Lakes® Extra Melt® products to enhance flavor and performance. With options like white and yellow, it's easy to customize and create new menu items based on your customers' needs and wants.
Serving up a casual vibe? Go for Land O Lakes® Extra Melt® Yellow Cheese Sauce. This sauce delivers on the classic color that mac and cheese is known for and provides instant comfort. Use it in our Southwest Mac and Cheese.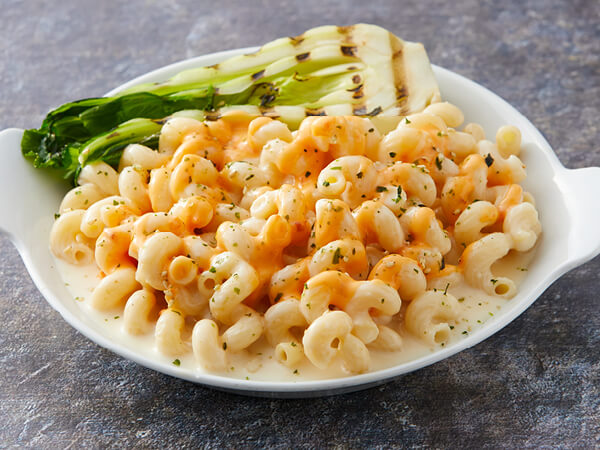 If your menu items are more premium, use Land O Lakes® Extra Melt® White Cheese Sauce. This sauce option has the delicious, cheesy flavor customers love but with an elevated look. Our Miso Mac and Cheese is a great example of how to upscale
Check out our line of performance cheese sauces to see which one is right for your kitchen.
Chef Billy's Secret Mac
Whether it's game day or he's just having people over, Chef Billy's go-to crowd pleaser is a green chile mac and cheese. He starts by roasting poblanos and jalapeños to create a zippy, smoky queso and then stirs in brined jalapeños and lime juice for brightness. This boldly flavored sauce becomes the base to a dynamite mac and cheese dish that keeps everyone going back for more.

That's what he loves about Land O Lakes® Extra Melt® cheese products. It only takes a handful of ingredients to totally change the landscape of the dish. Try it for yourself! Or there's always our Smoked Chicken and Poblano Mac and Cheese, which delivers a similar vibe.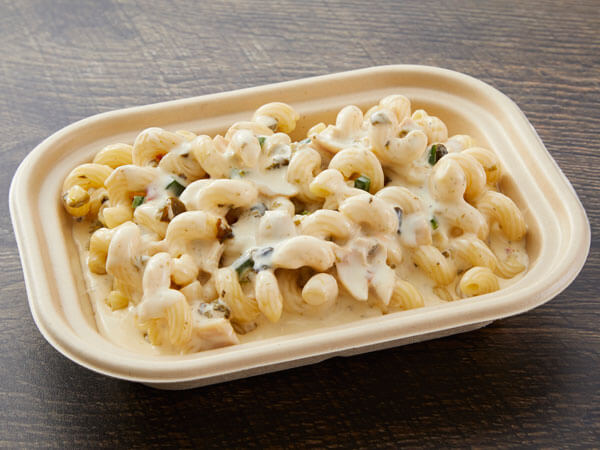 Build a Mac and Cheese Bar
Another way to add some creative flair to your gameday buffet or everyday menu is a mac and cheese bar. This ingenious and interactive idea is a great way to utilize ingredients you may already have in your kitchen. By using classic mac and cheese as a jumping-off point, there are endless opportunities to take it to the next level for your customers.

Chef Billy recommends having some fun with the different types of toppings and mix-ins. Here are a few of his favorites: bacon, lobster, smoked chicken, BBQ pulled pork, guacamole, jalapeños, habaneros, hot sauce, pineapple and salsa.

Ready to try it out? Land O'Lakes Foodservice has tons of recipes and inspiration for you to melt it, make it and mac it.
Sign up for Land O'Lakes Foodservice emails today.
Get business tips, product solutions, and menu inspirations right to your inbox.
Thank you for signing up. Your first email is on the way! In the meantime, feel free to explore some of our resources from our Culinary Center.
See Resources
Learn more and be
Inspired

Explore our resources page and find videos, articles and more that will help ensure your professional kitchen remains a success.

}