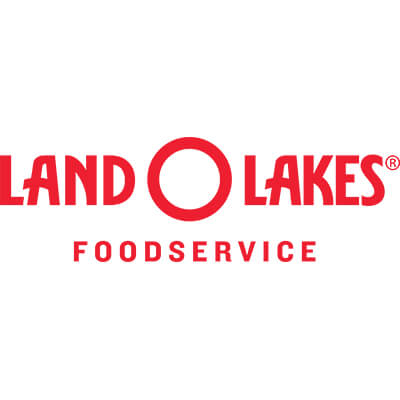 by Land O'Lakes Culinary Center
09/05/2019
Students are consumers. They expect your campus dining halls and eateries to be as good as any restaurant. And just as convenient.
Today, that means giving students the food they want when and where they want it. They crave delivery and takeout. Their demand for it has grown a whopping 33% since 20121. And we expect that it'll keep growing. Quickly.
But giving students what they want isn't just about making food easily available. You have to make sure it tastes and looks really good. Every dish, every time. If you don't, students will find off-campus restaurants that do.
From your kitchen to students' doors, Land O'Lakes Foodservice is ready to help you bring takeout and delivery to new levels. Take our Land O Lakes® Extra Melt® Cheese, for example. It performs like no other, is easy to work with and stands up in transit. Beyond our leading performance dairy products, you can count on our team to help bring on-trend ideas into your kitchen.
Michael Terry, corporate chef and culinary sales manager at Land O'Lakes, shares a few ways you can use Extra Melt® Cheese to deliver quality dishes across your takeout and delivery menus.
1. Top your most popular dishes with delicious consistency.
Not all cheeses are made to melt down into a smooth, creamy sauce, especially for to-go items. In the case of nachos, "You can put Extra Melt® American shreds on top of the nachos right when you're closing the to-go container, and the residual heat from the food itself will help to melt the cheese by the time it arrives at its destination," says Terry.
2. Get creative and expand your to-go menu.
Dishes that were previously risky to include on delivery menus can be a possibility with Extra Melt® Cheese. "Shreds work well not only for nachos, but also in a filled entrée item like an enchilada," says Terry. "Sauces work beautifully for macaroni and cheese or other cheesy pasta dishes. Loaves provide even more versatility because you can slice, cube or shred them," he adds. Extra Melt® Cheese comes in four varieties, giving you lots of options.
3. Simplicity, elevated.
"Extra Melt® Cheese is a virtually unbreakable base that is easy to customize. You can stir in meats, tomatoes or even alcohol without it separating," says Terry. It gives staff confidence in their recipes, saves time and gets dishes out the door more quickly.
4. Prepare these dishes to pass the to-go test.
You can use Extra Melt® Cheese to create a range of dishes that'll travel well between your kitchen and students' doors.

Ready to choose it, make it, own it? Here's a few recipes to help get you started.

Loaded Fries with Chorizo with Queso Bravo® Cheese Dip


Beef Enchiladas with Extra Melt® Cheese Sauce and Shreds


Mexi-Melty Philly with Queso Bravo® Cheese Dip


Loaded Tots with Extra Melt® Cheese Sauce




1. NPD Group, Foodservice Market Research, 2016.
Sign up for Land O'Lakes Foodservice emails today.
Get business tips, product solutions, and menu inspirations right to your inbox.
Thank you for signing up. Your first email is on the way! In the meantime, feel free to explore some of our resources from our Culinary Center.
See Resources
Learn more and be
Inspired

Explore our resources page and find videos, articles and more that will help ensure your professional kitchen remains a success.

}