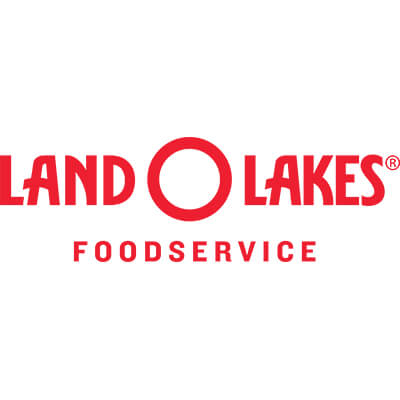 by Land O'Lakes Culinary Center
05/08/2022
Everyone Feels Good with Land O Lakes® Products
When you choose Land O Lakes® products for your K-12 operation, you're serving up more smiles across the board. From the cheese-loving kiddos to our dairy farmer-owners who make our products possible, there's no doubt that everyone feels good with Land O Lakes® products.

With products crafted to work in your kitchen, Land O'Lakes Foodservice is here to help. Land O Lakes® dairy products give you a variety of options to make nutritious meals kids will love. Whether it's our cheese sauces, grab 'n' go cheeses or our prepared macaroni and cheese, we can help you bring the students in your school together, all while meeting nutritional requirements. Discover the perfect products for your K-12 operation.

Our products allow your school district to serve a variety of menus without having to stock extra inventory. Your school will have no problem providing a great menu full of nutrition and flavor to your students. Choose from recipes like Southwest Sloppy Joe Sliders, Hearty Cowboy Caviar and Buffalo Chicken Mac. Start serving up smiles with our K-12 recipes.

As a farmer-owned co-op, we know meaningful things happen when people come together to work toward a common goal. At Land O'Lakes Foodservice, our goal is to be a valued partner to you and your organization, and we're always working together to help you succeed.

When you choose Land O Lakes® dairy products, you're supporting more than 1,000 Land O'Lakes farmer-owners. And if that's not a reason to smile, we don't know what is.

To learn more and to try our line of K-12 products, reach out to a sales representative or send us a message today.
Sign up for Land O'Lakes Foodservice emails today.
Get business tips, product solutions, and menu inspirations right to your inbox.
Thank you for signing up. Your first email is on the way! In the meantime, feel free to explore some of our resources from our Culinary Center.
See Resources
Learn more and be
Inspired

Explore our resources page and find videos, articles and more that will help ensure your professional kitchen remains a success.

}