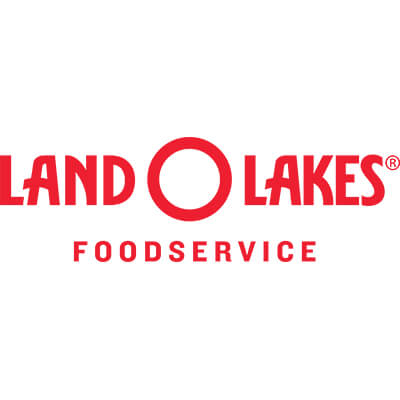 by Land O'Lakes Culinary Center
04/30/2021
This Cinco de Mayo, our products can help you deliver on delicious! We take pride in our Performance Dairy products, which are made to perform specifically in professional kitchens. With dairy flavors and limited ingredients, we have multiple options to choose from depending on your needs.
From meltability to taste, our versatile Extra Melt® Cheese and Sauces offer your kitchen consistency and great taste for any dish you prepare. With several formats available–pre-shredded, sliced, loaf or sauce–Extra Melt® Cheese and Sauces are easily adaptable for your Tex-Mex or Mexican menu items, from enchiladas to tacos and anything in between.
Looking for a ready-to-use queso? Our Queso Bravo® Cheese Dip is an excellent addition to nachos and burritos, and tackles to-go as well. These products are just as delicious and velvety reheated as they are fresh from your kitchen.
Takeout Made Easy with Meal Kits
Take your meal options to the next level with a ready-to-go Cinco-de-Mayo-themed meal kit. Our recommendation? Nachos! While not known for traveling well, you can pull them off and satisfy customers' craving for Mexican comfort food to-go.
Here are our tips and tricks for packaging up nachos to ensure they look just as good when your customers put them together at home (hint: it's all about the containers!):
Put any ingredients that need to be heated (like ground beef, chicken and of course, Land O Lakes® Extra Melt® Cheese Sauce or Queso Bravo® Cheese Dip) into foil containers and/or microwave-safe containers along with simple heating instructions. This allows your customers to pop the containers directly into the oven or microwave.

Place non-heated items such as salsa, green onions or lettuce into separate containers to keep them fresh and crisp, while also keeping tortilla chips from getting soggy.

Package chips separately from all ingredients, in a container that can be reused for serving.

Provide printed instructions on how to layer the ingredients so the finished product looks the same as it would in your restaurant!

Looking to keep things simple? Both Land O Lakes® Extra Melt Cheese Sauce and Queso Bravo® Cheese Dip reheat easily in the microwave and are the perfect way to bring to life a side of chips and queso for an easy at-home hit.
If you liked this article, be sure to leave a comment below and let us know what else you'd like to see from our team! Better yet, sign up for our monthly newsletters to never miss a recipe, article or video from our team of culinary and product experts. 
Sign up for Land O'Lakes Foodservice emails today.
Get business tips, product solutions, and menu inspirations right to your inbox.
Thank you for signing up. Your first email is on the way! In the meantime, feel free to explore some of our resources from our Culinary Center.
See Resources
Learn more and be
Inspired

Explore our resources page and find videos, articles and more that will help ensure your professional kitchen remains a success.

}