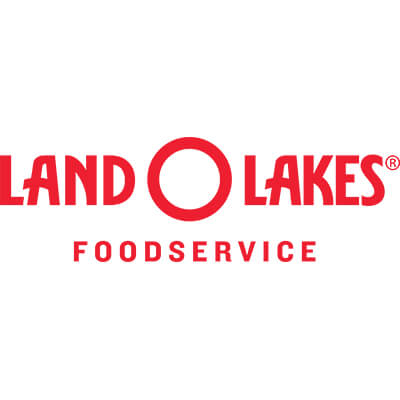 by Land O'Lakes Culinary Center
There's nothing worse than being short on labor and pressed for time, just to have a product not show up, spill, or run out on the buffet line. Land O'Lakes Foodservice product specialist and chef, Chris Olson, understands your pain. He's been there more times than he can count in commercial kitchens, university dining halls and even catering special events.

As an ACF Certified Executive Chef® with more than 20 years of working in foodservice, the one thing he's learned to count on is that if something can go wrong, it probably will.

"My biggest advice to any new chef is to be prepared and have a plan B in mind ready to execute," said Olson.

Each setting has its own set of challenges, but he's found the dining hall to be especially unpredictable.

"You're serving meals across all day parts, and you just never know when something is going to be wildly popular and run out. Today's students expect you to have something ready to go because they're paying for every meal swipe," he explained.

Top Four Back-of-House Hacks
In addition to having a plan and communicating it as early as possible to your team, Chef Chris has learned a few other valuable hacks to help your back-of-house run more smoothly.
Make sure to pre-grease or use enough oil in recipes to make cleaning cookware easy. Also, use the right tool for the job. Don't grab a green scrub pad when you need steel wool.

Teach your staff how to solve problems. Since you can't always be on-site, spend time giving them the insights they need to think on their feet. Then trust them to make it happen.

Have instant mashed potatoes, cream or a corn starch on hand to thicken up soups and sauces quickly.

Invest in a high-performance cheese sauce that can serve as a base for pasta dishes, soups, salad dressing and toppings.
"I know there are chefs out there who want to make everything from scratch. I get it. I used to work for a restaurant where we made everything down to the ketchup, but at some point you have to ask yourself, 'What's the best use of my time?'' said Olson. "One big way to gain efficiency is to let us do the hard part of creating a great sauce so you can focus on giving it your own unique flair."

Why A Great Cheese Sauce Matters
With fewer people getting culinary degrees, there are fewer skilled chefs in the labor pool who know how to make a demi or cream sauce. They do, however, know how to heat and open a bag.

"Today's cooks and younger chefs may not have a robust culinary background, but they do work quickly and have a lot of great ideas," said Olson. "Why not give them a high-performance cheese sauce to work with so they can focus on letting their creativity shine?"

According to Olson, Land O Lakes® Performance Dairy cheese sauces handle virtually anything. They have a relatively long shelf-life of approximately 90 days. They heat easily and hold hot for four hours without clumping, breaking or turning brown. They also handle fatty, acidic and animal protein ingredients well.

His personal favorite is Extra Melt® Cheese Sauce, which includes yellow, white and Monterey Jack varieties, because it supports ultimate creativity.

In college and university settings, chefs can create mouthwatering macaroni and cheese with Extra Melt® Yellow Cheese Sauce, leftover sausage from breakfast, and frozen vegetables. In more elevated dining settings, chefs can add pesto or create a delicious truffle sauce using Extra Melt® White Cheese Sauce.

"Your only limit with these sauces is your imagination," said Olson. "It's really the ultimate hack for chefs who want to improve efficiency, appreciate versatility and won't sacrifice flavor."

If you haven't tried this ultimate back-of-house hack, it's time to get to know our Performance Dairy cheese sauces. Be sure to check out our recipe collections for all the cheesy inspo.
Sign up for Land O'Lakes Foodservice emails today.
Get business tips, product solutions, and menu inspirations right to your inbox.
Thank you for signing up. Your first email is on the way! In the meantime, feel free to explore some of our resources from our Culinary Center.
See Resources
Learn more and be
Inspired

Explore our resources page and find videos, articles and more that will help ensure your professional kitchen remains a success.

}