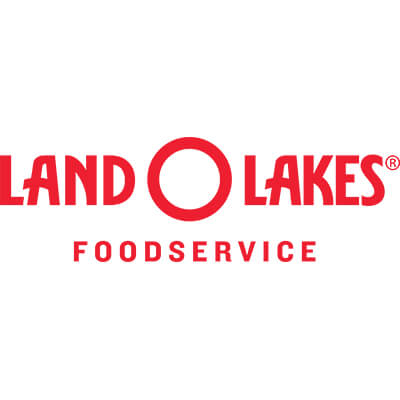 by Land O'Lakes Culinary Center
11/09/2020
With the holiday season fast approaching, you may be considering doing something special for your customers, especially since we can expect that holiday events, such as Halloween, Thanksgiving, and Christmas, are likely to be different this year as consumers trade larger get-togethers for more intimate gatherings1.

Holiday meal kits are not only perfect for intimate gatherings but can also be an enticing way to help your customers make the holidays easier while also giving them a unique experience to share with their loved ones. In a recent study done by Datassential, of those that have tried take-and-bake meals OR family meal bundles, 80% would purchase again2!

Let Land O' Lakes help you put together a takeout meal that your customers will give you thanks for!
Restaurant Meal Kit Ideas For Thanksgiving
Our culinary experts are here to help provide product solutions and recipe inspiration for whatever your takeout solutions are, including meal kits.

Meal Kit Main Course
For a Thanksgiving meal kit, take your turkey menu options to the next level by putting Land O Lakes® Signature® Spread Garlic & Herb under the skin of the breast. The result is a flavor-packed turkey that is self-basting, juicy and, of course, buttery. And no turkey is complete without gravy. Put a twist on yours by incorporating Extra Melt® White Cheese Sauce. You'll end up with a signature gravy sauce that is savory, cheesy and silky smooth with a flour-free texture.

Our Cheesy Green Bean Casserole and Cheesy Chicken Gravy recipes use our Ultimate Creamy White™ Cheese Sauce but that can easily be swapped for our Extra Melt® White Cheese Sauce.
Meal Kit Side Dishes
Although turkey is the main course, we all know that side dishes can easily steal the spotlight. Adding our Extra Melt® White Cheese Sauce can take traditional sides like mashed potatoes and green bean casserole from ho-hum to better-than-Grandma's with ease. For stuffing, our Garlic and Herb Signature® Spread is a one-stop-shop for getting the perfect amount of garlic and herb flavor, and no Thanksgiving dinner is complete without dinner rolls. Provide your customers with a spin on the classic roll with cheesy dinner rolls! Simply fold Extra Melt® Cheese Shreds into your dinner rolls before baking and you've got another plus-up option for a classic dinner side.
Perfect for Thanksgiving Leftovers
Need an easy add-on for your Thanksgiving meal kit? Include the option to add a package of our Extra Melt® Sharp American Cheese Slices. They're premium, thick-cut American Cheese slices that will take leftover turkey sandwiches to a whole new level.
Bring A Resaturant Meal Kit to Life
These are just a few examples of how Land O'Lakes can support your take-out business, so let your imagination run wild! Whatever menu style your operation has, Land O Lakes® Performance Dairy products are an addition your customers, and your bottom line, will love.


Cleveland Research September 2020
Datassential August 2020
Sign up for Land O'Lakes Foodservice emails today.
Get business tips, product solutions, and menu inspirations right to your inbox.
Thank you for signing up. Your first email is on the way! In the meantime, feel free to explore some of our resources from our Culinary Center.
See Resources
Learn more and be
Inspired

Explore our resources page and find videos, articles and more that will help ensure your professional kitchen remains a success.

}