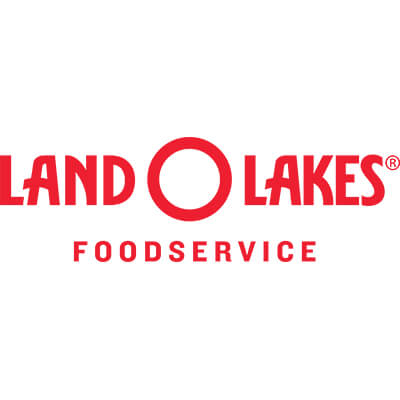 by Land O'Lakes Culinary Center
09/30/2022
Learning is tough work. Children need healthy daily meals to fuel their developing brains for activities in the classroom. That's why President John F. Kennedy created National School Lunch Week in 1962: to celebrate the vital role school lunches play in supporting education. For many kids, school meals may be the only time they eat, extending the impact of this program beyond schools and into communities.

We understand that creating a variety of delicious and balanced meals is not a task for the faint of heart. Especially now when labor is scarce, supply chain disruptions continue to impact menu plans and it's even more challenging to create meals kids enjoy while meeting nutrition requirements. But if we've learned anything from serving customers like you, it's that you will find a way.

We're here to help you execute a Peace, Love & School Lunch, and beyond, with products, resources and culinary expertise. Keep us in mind if you need lunchtime inspiration, product information or are interested in pivoting to something new.
Menu-Planning Peace of Mind
Overwhelmed with managing multiple SKUs? Want products that are flexible and easy for staff of all culinary levels to use? We have what you need to flawlessly and efficiently provide lunch to your students. Here's a look at how much value you get with Land O Lakes® products.
Serve Up Smiles With Ease
See how just one SKU can work for you and how versatile and easy our cheese products are to incorporate in multiple menu items. This video explores how the Land O Lakes® line of products – including speed scratch sauces, dip cups and cracker cuts – can flex in your menu.
Macaroni and Cheese, Please
Make it, melt it and mac it easier than ever with Land O Lakes® Prepared Macaroni and Cheese products. Choose from different fat content, sodium content, noodles made with whole grain and a semolina variety. Each one comes in a 5-lb. frozen pouch, ready to heat. See the ways it can help you serve up more smiles!

Lower Sodium, High Satisfaction
Zero in on sauces formulated to meet the latest sodium guidelines. If you're looking for flexibility and flavor, our Land O Lakes® Ultimate Jalapeño™, Ultimate Yellow™ and Ultimate Creamy White™ cheese sauces deliver all that while meeting USDA guidelines of 400 mg of sodium.

Inspiration, Expertise & Resources
In addition to an amazing array of products, we also have an extensive library of recipes to inspire and an expert culinary team who can answer questions, conduct trainings and help customize recipes for your school. Just look at what Chef Susie can do with a few simple ingredients around a pizza theme.