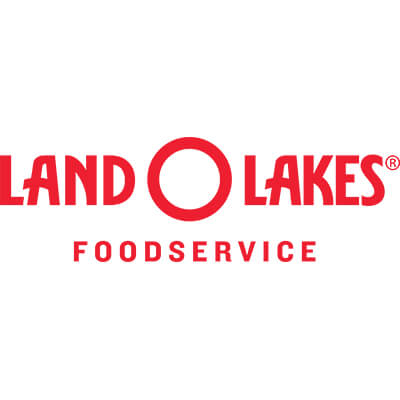 by Land O'Lakes Culinary Center
Women agricultural leaders are anything but new to the scene. From the field to the lab to the boardroom, women work the land, innovate technological solutions and craft business strategies. In fact, more than a quarter of U.S. farming today is done by women and more than 40 percent of the global ag workforce is female.

To help celebrate the efforts of women in the agriculture industry, we wanted to showcase a few of our farmer-owners and the work that they do on their farms and their communities. Every. Single. Day. From continuing to build their families' legacies to inspiring the next generation of farmers, these women are an important part of the agriculture industry and the backbone of our nation. Get to know them.
CONTINUING THE LEGACY
As those in the foodservice industry would say, "The grind is real." And that is certainly also the case for dairy farmers. In this video, Land O'Lakes farmer-owner Candice talks through the journey that led her back to her family's farm and the work that she does as the Dairy Manager. Shipping nearly 73,000 pounds of milk a day, the job is no walk in the park.,The pride she has for her work and her family's legacy shines through in this interview. To see more interviews like this, visit our "In Their Words" playlist.
INNOVATING ON THE FARM
In this episode of our Tastemade series, On Her Farm, Land O'Lakes farmer-owner Allison Kasbergen gives chef and culinary farmer Courtney Guerra a tour of their family dairy farm and explains how they are striving to change the dairy industry. How? By focusing on sustainability efforts to better traditional farming practices for future generations to come.
ADDING VALUE TO FARMERS AND COMMUNITIES
From middle school classrooms to social media chatrooms, Land O'Lakes farmer-owner Katie Dotterer-Pyle teaches Spanish to those in the community closest to her heart – kids and farmers. Not only does Katie teach Spanish, but she is also an incredible educator of dairy farming, and we applaud her for her continued dedication and efforts to the ag industry. Through creative partnership with organizations like the American Dairy Association, as well as through her own social channels, Katie develops educational content that helps inspire the next generation of farmers.
FARMER-OWNED SINCE 1921
Since 1921, Land O'Lakes has been a farmer-owned co-op. And from then to now, we've held the belief that meaningful things happen when people come together to work toward a common goal. As you can see, our farmer-owners are doing amazing things within their communities and for the world. Get to know more of our farmer-owners and their families by visiting OUR FARMERS and be sure to sign up for our newsletters so that you never miss an interview, video or message from our farmer-owners!
Sign up for Land O'Lakes Foodservice emails today.
Get business tips, product solutions, and menu inspirations right to your inbox.
Thank you for signing up. Your first email is on the way! In the meantime, feel free to explore some of our resources from our Culinary Center.
See Resources
Learn more and be
Inspired

Explore our resources page and find videos, articles and more that will help ensure your professional kitchen remains a success.

}