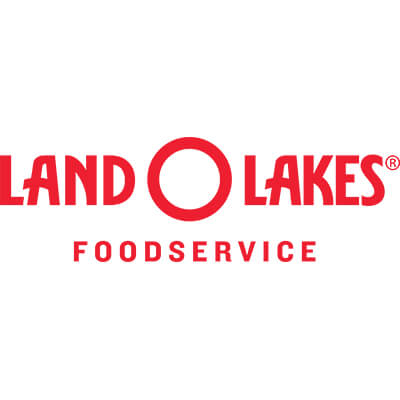 by Land O'Lakes Culinary Center
Matching your staff's skills to the products they cook with is hard to do. It can be time-consuming and menu-limiting, too. Land O Lakes® performance dairy products make it simple. They're designed to let staff at any level produce a wide variety of great-tasting dishes. And do it time after time.

"As a chef I was always looking for ways to make life easier for our cooks." Says Chef Kalil. "When you have staff of varying skill levels, having quality ingredients that you trust is key. Our products deliver premium dairy ingredients that are delicious, easy to use, and consistent."

User-friendly products can help your staff feel good about the food they serve and more self-assured about their culinary abilities.

"When it comes to performance, we know that chefs look for products that offer consistency because it gives you and your staff one less thing to worry about. It gives confidence in the kitchen." says Kalil. "When it comes to our products, we strive to ensure consistent results in whatever recipe they're used in."
Rev Up For Speed Scratch
If you haven't heard of speed scratch, it's the approach we take to developing performance ingredients that give chefs creative control while eliminating many of the problems of traditional scratch sauces. These could include things like butter separating in an Alfredo sauce upon reheating or inconsistent results depending on the skill set that is making the recipe.

"Our sauces can take whatever you throw at them," says Kalil, "acidic ingredients, fatty ingredients, more cheese, and so on. This lets the chef customize the recipe however they want, and it gives the chef confidence knowing that their cooks will be able to execute their dishes with no problems."
Use Products That Can Take The Heat
With its great dairy flavors, limited ingredients, and exceptional consistency and hold time,
Land O Lakes Extra Melt® Cheese
checks all the boxes for taste and creativity. "Extra Melt® Cheese is a powerhouse ingredient that lets your creativity shine." explains Kalil. "It's a blank canvas that allows you to create signature dishes that will be worry-free and packed with great dairy flavor.
Land O Lakes® Queso Bravo® Cheese Dip
also has a rich flavor and performance that let's a chef create excellent menu items for breakfast, lunch, or dinner!"
Macaroni and cheese is high on many operators' lists of go-to dishes, not only because it's a nostalgic part of American cooking, but also because it's on trend. Extra Melt® Cheese or Queso Bravo® Cheese Dip is perfect to use as a base for anything in the macaroni and cheese family, from a
Smoked Chicken and Poblano Mac and Cheese
that you might find at a barbecue or Mexican restaurant to a traditional macaroni and cheese dish you'd find at a diner.
With roasted peppers and a rich cheese base, Smoked Chicken and Poblano Mac and Cheese offers a savory twist on traditional macaroni and cheese.

Give Staff a Chance to Shine
We understand that working in a professional kitchen is not easy. It's hard work and those who do it have a passion for food. Building their skills and confidence can be just as important as building a great menu.

"When you are working on the line, every second counts. Knowing you've got reliable ingredients that you don't have to worry about breaking or separating gives you confidence and lets you focus on other things." explains Kalil. "Land O Lakes® products provide that reliability, but also a premium level of quality that, at the end of the day, let's your cooks take pride in the food they have prepared."

Sign up for Land O'Lakes Foodservice emails today.
Get business tips, product solutions, and menu inspirations right to your inbox.
Thank you for signing up. Your first email is on the way! In the meantime, feel free to explore some of our resources from our Culinary Center.
See Resources
Learn more and be
Inspired

Explore our resources page and find videos, articles and more that will help ensure your professional kitchen remains a success.

}