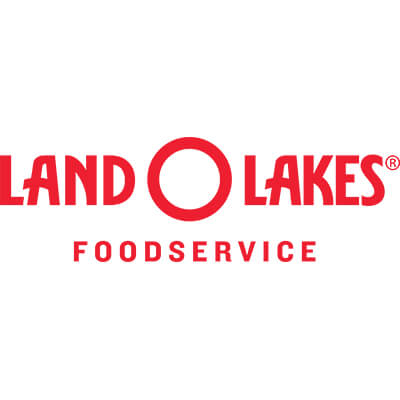 by Land O'Lakes Culinary Center
08/30/2022
Every school year has its challenges, and this one will likely be no exception. Labor shortages, supply chain disruptions and price increases are expected to continue. Returning to the traditional paid school lunch structure will require additional management and paperwork with lower reimbursement payments going to schools.

While there's no easy button for tackling these issues, one area K-12 directors can streamline and win is with commodity planning. The process happens annually but isn't always straightforward and simple to manage since operators have so many choices around what they can do with their commodity entitlements.

Alethia Scheett is a K-12 business manager with Land O'Lakes Foodservice who has worked with multiple districts, brokers and state agencies over the years. Her team is always on the lookout for ways to provide more value and helpful services to school operators who have a lot on their plates.
"Although the USDA Foods Direct Delivery program is sometimes viewed as a cheap and direct option for schools, diverting your commodities offers several advantages," said Scheett. "Processing your commodity cheese with us allows more flexibility with distribution channels, order minimums and delivery dates. Plus, we're able to provide a variety of products that go beyond sticks, slices and shreds. And we work to make it simple."

Another way Land O'Lakes makes it easy for operators to get the most out of commodities is by subscribing to the ProcessorLink Calculator tool. No more hunting for online calculators or spreadsheets to translate pounds to purchases. Operators can now simply log into a program they use every day and calculate their commodity needs with a custom tool.

"We wanted to make it easy for our customers to plan their commodity spending. The ProcessorLink Calculator allows districts to plan out their commodity usage as they prepare to complete their state commodity surveys. The other great thing about this tool is that it allows districts to communicate their forecasting directly to the processors. This information gives processors the ability to have product in the right place at the right time to fill customer orders," said Alethia.

Ultimately, directors determine the route that's best for their school district and budget. Here are a few of Alethia's top tips for getting the most out of your commodities no matter where you place your order:
Take the entire price of the commodity into account to determine how to best stretch your money. This includes the item cost, plus delivery and storage fees.

Plan your menu, or at least a basic cycle menu, early so commodities match up with what will be served.

Look at your distributor invoices early in the school year to confirm commodity credits are being applied to your account.

Check your commodity balances monthly to make sure you're fully using them. So, if you're about a quarter into the school year, your commodities should be tracking at around the same amount spent. The Land O'Lakes Foodservice team sends out an email once a quarter to customers with the remaining balance at the top. This is a good reminder for you to check if you forget. The first quarter is especially important so you don't get behind. If your district is falling behind, our team can help districts find solutions to get caught up.

Be sure to spend all your entitlement every year. It's a great way to reduce out-of-pocket expenses when budgets are tight.
​Have more questions for Alethia and the team? They're here to help make commodities, bid season and the business of school meal planning more streamlined. Let us know how else we can support you!

From trainings and menu ideation to customized recipes that match the skills of your team, our culinary experts are excellent resources for your school. To learn more or to try one of our products, reach out to your sales representative or send us a message to get started.
Sign up for Land O'Lakes Foodservice emails today.
Get business tips, product solutions, and menu inspirations right to your inbox.
Thank you for signing up. Your first email is on the way! In the meantime, feel free to explore some of our resources from our Culinary Center.
See Resources
Learn more and be
Inspired

Explore our resources page and find videos, articles and more that will help ensure your professional kitchen remains a success.

}