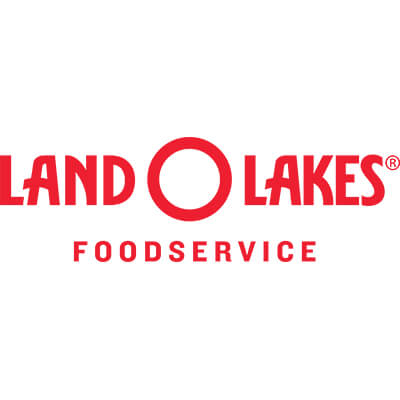 by Land O'Lakes Culinary Center
06/20/2022
The Benefits of Using Land O Lakes® Clarified Butter
Many operations pride themselves in making everything from scratch, including clarified butter. But at what cost? When you clarify butter, you end up losing about a quarter of what you started with by removing the water and milk solids. Factor in the time it takes to make it and you're practically throwing money down the drain. Our clarified butter is convenient and shelf-stable and delivers robust and complex flavor.
Convenience is King
Designed with busy foodservice workers in mind, switching to Land O Lakes® Clarified Butter will benefit your whole operation. Convenient, cost-effective, storage-friendly and easy to use: Once implemented, you'll wonder how your kitchen ever operated before. Cross off "clarify butter" from your staff's busy to-do list and allow them to focus on more important things. They'll never have to worry about stepping away a second too long, only to find a pot of scorched butter.
Shelf-Stable
Say goodbye to the days of chipping away at solid blocks of clarified butter. This shelf-stable product can be stacked at room temperature in dry storage so you can save cooler space and be ready for anything the line might bring. Welcome to the fuss-free life of using Land O Lakes® Clarified Butter.
Robust and Complex Flavor
Let's face it. Clarifying butter on your own is a lot of work, which is why we did it for you. At 99.6% butterfat, Land O Lakes® Clarified Butter in a tub is purer than anything your kitchen staff can make. Even Chef Billy agrees, "You can't create a product this pure." We spent the time removing the water and milk solids, so you don't have to. Ideal for sautéing, frying or grilling at high heat, our clarified butter will give your menu items complex, rich and robust flavor.

You can visit our product page to learn more about Land O Lakes® Clarified Butter and how it can benefit your operation. Watch our culinary expert, Chef Billy, explain the many benefits of using Land O Lakes® Clarified Butter here.

From trainings and menu ideation to customized recipes that match the skills of your team, our culinary experts are here to help. To learn more and/or try one of our products, reach out to your sales representative or send us a message to get started.
Sign up for Land O'Lakes Foodservice emails today.
Get business tips, product solutions, and menu inspirations right to your inbox.
Thank you for signing up. Your first email is on the way! In the meantime, feel free to explore some of our resources from our Culinary Center.
See Resources
Learn more and be
Inspired

Explore our resources page and find videos, articles and more that will help ensure your professional kitchen remains a success.

}