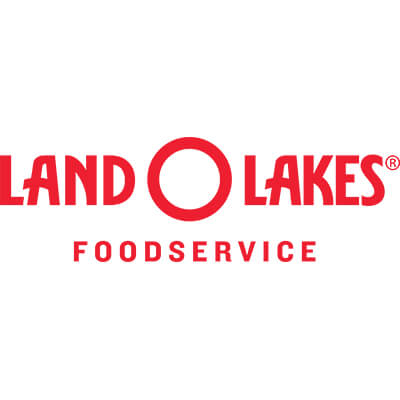 by Land O'Lakes Culinary Center
06/13/2022
There are a lot of perks to owning your own business. For dairy farmers Jenna Nonemacher and Jeremy Natzke, working with family is at the top. The siblings, who own and operate Wayside Dairy, LLC alongside their dad, Dan, and cousin, Paul Natzke, appreciate the diverse ideas and skills each family member brings to the business.

It's also convenient for take-your-kids-to-work day, which happens quite often since they have 2,000 cows to feed and milk daily. They have 32 full-time employees who help keep the operation running smoothly and everything growing.

Wayside Dairy, located in Greenleaf, Wisconsin, is just one of the family-owned dairy farms that supply milk to create the cravable Land O Lakes® products people love to cook with and eat, including the award-winning Cheddar cheese at the Land O'Lakes Kiel, Wisconsin facility south of Greenleaf.

As farmers, entrepreneurs and parents, Jenna and Jeremy enjoy opening their doors to everyone who's interested in learning about where their food comes from.

The family hosts several tours each year, ranging from kids at the local school who love to pet the calves, to college students and university educators who participate in The Dairy Challenge.

Since they can't host everyone in person, every day, they've opened their doors virtually to give you a taste of what it's like to be one of the more than 1,000 Land O'Lakes farmer-owners.
Q: Tell us a little bit about your farm and its history.
Jenna: Our farm was founded in 1863, making us the fifth generation to keep the family tradition going. In 2001, we had a fire that burned most of the farm. At the time, we were milking 400 cows. We had to decide if and how we were going to rebuild. We decided to go big and today we have 2,000 cows.

Jeremy: Each of us manages different areas of the operation to keep things running smoothly. Our dad takes care of the crops, Paul manages our feed and procurement program, Jenna handles the financial management and human resources needs and I am the dairy manager who works in the barn.
Q: What's a typical day like on the farm?
Jeremy: Like most businesses, there isn't a typical day. The feeders show up at 3:15 a.m. to check bunks and ensure the cows have the food they need. The milkers are next. We run two 12-hour shifts per day, starting at 4:30 a.m. The employees who work in the shop and field arrive around 6 a.m. Every day brings a different mix of work and challenges that we all tackle together.
Q: How do you stay innovative?
Jeremy: We are always looking for new ways to do things that are better for our cows, better for our employees and better for the environment.

One example of a new technology we use is a health management system for our cows that allows us to track and monitor their activity from our phones. It's an ear tag that works like a fitness tracker. If a cow gets sick or is ready for breeding, we receive an alert that lets us act sooner for better comfort and care.

Jenna: We also have an automated fuel system to manage usage across the farm, a timesheet system that allows employees to punch in and out with their fingerprints and a methane digester that helps us turn the gas from cow manure into power for the operation.
Q: What's it like being a member of Land O'Lakes?
Jeremy: It's a great partnership. They treat us well and ensure we are paid fairly for our milk.

Jenna: We appreciate everything they do to support our farm, our family and our efforts to contribute to the production of high-quality food that people love to eat.

Want to learn more about our farmer-owners and how they're connected to the delicious dairy products you buy? Get the scoop on our story.
Sign up for Land O'Lakes Foodservice emails today.
Get business tips, product solutions, and menu inspirations right to your inbox.
Thank you for signing up. Your first email is on the way! In the meantime, feel free to explore some of our resources from our Culinary Center.
See Resources
Learn more and be
Inspired

Explore our resources page and find videos, articles and more that will help ensure your professional kitchen remains a success.

}