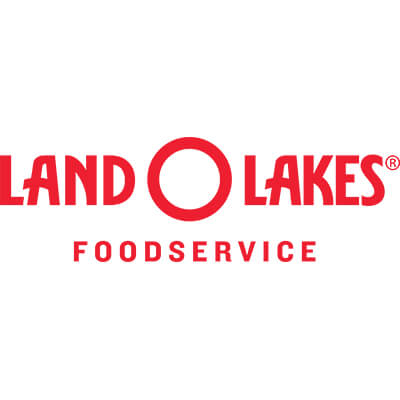 by Land O'Lakes Culinary Center
07/21/2019
Food plays an important role on every college campus. Not just because students are always on the go and need sustenance, but because eating together fosters connection and community.
Engaging students to shape menus
Dining services at Cornell University in Ithaca, New York, and the University of Georgia (UGA) in Athens, Georgia—both self-operated programs—involve students in shaping menus by asking their opinions about the overall campus food experience. We spoke with dining services leaders at both schools to see how they are engaging students in new ways and how these interactions are enhancing their campus foodservice offerings.
Therese O'Connor
Assistant Director for Staff Training and Development
Cornell University Dining
Cornell University's dining program has 600 students on staff working in administrative, supervisory and managerial roles. The program, which features chefs who either have culinary school diplomas or are credentialed by the American Culinary Federation, has been ranked among the top 10 in the nation for best campus food by The Princeton Review.

"Our chefs bring creativity to our campus, as well as trends and innovations—things that our students are seeking," says O'Connor. "We have an array of specialized dining services, including a kosher facility and a facility that's 100% gluten-, nut- and peanut-free. We also have halal menus and a halal station in one unit. We have lots of vegan and vegetarian options campus-wide, as well as sushi."
Recognizing changing tastes in dining halls
O'Connor has seen the most growth in requests for plant-based menu items, gluten-free foods and more allergen-friendly choices such as those without nuts, peanuts and soy. Some of the most popular plant-based dishes offered on the Cornell campus include tempeh "crab cakes," shawarma with and without eggs, meatless banh mi, and gluten-free pizza and calzones. Land O'Lakes Foodservice also includes a number of plant-forward recipes in its collection for colleges and universities, with options like Cajun Fried Cauliflower, Grilled Vegetable Tostada and Charro Bean Queso.
Promoting personal and environmental health
Cornell has adopted the Menus of Change initiative, which was developed by The Culinary Institute of America and the Harvard T.H. Chan School of Public Health. Land O'Lakes is a sponsor of the program, which uses 24 principles of healthy eating — including plant-forward meals, lower sodium and sugar, higher fiber, more lean proteins, cleaner ingredients and locally sourced products — to help support a healthy lifestyle.

"The program involves two components: eating that promotes personal health and eating that promotes environmental stewardship," says O'Connor. "So it fits very well with our students' requests to recognize perspectives on climate and environmental issues, and to offer more plant-based foods."
Holding focus groups, working with student leaders
Cornell University Dining convenes student focus groups and meets with the student assembly committee on dining, which is part of student government. "The officers of that committee and our Dining Services director and senior staff work closely," says O'Connor. "We also regularly survey our dining services student managers and get lots of valuable feedback that helps inform our decision-making."

Bryan Varin
Executive Director
University of Georgia Dining Services


Prior to the 2015–16 academic year UGA offered two meal plans: a five-day unlimited plan and a seven-day unlimited plan. Dining Services had heard for quite a few years that some students were looking for a lunch-only option.

"We knew we needed to make some changes and we really wanted to find out what students were looking for," says Varin. After completing a strategic planning process, Dining Services again heard students wanted a lunch-only plan and they wanted the school to increase its retail dining options.
Turning feedback into workable solutions
Ultimately, the school didn't end up offering a lunch-only plan. "We wanted students to think more broadly than that," says Varin. "Plus, it would have placed a tremendous burden on our dining halls over lunch." The upshot was the creation of several block meal plans that have been well-received. Both the previous five- and seven-day unlimited plans were retained but with the addition of Paw Points — flexible spending points students can use in the retail operations on campus. These plans have proved to be especially popular, says Varin.
Helping students eat smarter
UGA students have access to a website called Build Your Plate, which they can use to create their own meals. Students can see the nutritional makeup of their plates, including caloric intake and fat and sodium levels. UGA also has a registered dietitian and diet technician on staff to counsel students about nutrition and dietary needs. Eating Smart classes are offered periodically for students interested in improving their food choices. "Space is limited, and these classes fill up quickly," says Varin. "But they're open to any student who wants to attend."

Using food to build community
A chef by training, Varin views the mission of UGA Dining Services as more than just serving food. "Our goal is to be as integrated into our campus community as we possibly can be," he says. "To do that, we have to be good partners and supporters of everything, from the educational mission that our president and top administrators put forth to how we are providing for and caring for our students who eat with us. But it's also how we're providing for and caring for one another on our own Dining Services team, so we can provide great customer service. I think that's one of the greatest things we do."

Land O'Lakes is proud to highlight partnerships like the ones we have with Cornell and UGA that foster on-campus community and align with our own community-centric values. Whether it's the dedicated farmers who provide us with quality dairy products or the talented college and university foodservice operators who successfully engage with their students, our objectives are the same: to provide nutritious food that helps foster good health and meaningful connections.


Find this article helpful? Check back for more ideas and inspiration from college and university operators. And be sure to visit our college and university page for products, recipes and menu ideas from Land O'Lakes Foodservice that can help you start the school year strong.
Sign up for Land O'Lakes Foodservice emails today.
Get business tips, product solutions, and menu inspirations right to your inbox.
Thank you for signing up. Your first email is on the way! In the meantime, feel free to explore some of our resources from our Culinary Center.
See Resources
Learn more and be
Inspired

Explore our resources page and find videos, articles and more that will help ensure your professional kitchen remains a success.

}