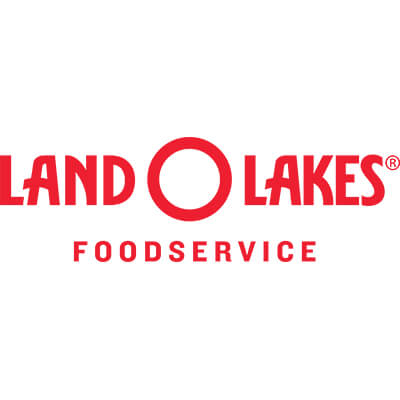 by Land O'Lakes Culinary Center
01/16/2020
With a 163% increase in queso popularity*, it's time to bring the queso craze to your menu. Land O Lakes® Queso Bravo® Cheese Dip can help you do just that. Here are five reasons why you should consider adding Queso Bravo® Cheese Dip to your menu offerings.

1. A Stand-Alone Queso
Whether you're serving it on the side of tortilla chips, smothering burritos and burgers or drizzling over tostadas, Queso Bravo® Cheese Dip is a fully prepared, rich and flavorful queso dip that's ready to serve right out of the pouch and averages around a 65% profit margin**. You can take advantage of the queso revolution with no fuss, minimal prep and no worry about skilled labor. Simply open the bag, heat and let your customers enjoy!
2. Designed with Back-of-House in Mind
When it comes to back-of-house convenience, Queso Bravo® Cheese Dip was designed with your kitchen's needs in mind. You can throw the pouch directly into a steamer or a boiling pot of water, eliminating the hassle of opening heavy cans with sharp edges and simplifying the line. Eliminate big, bulky cans and bring on the pouch!
3. Virtually Unbreakable
We understand the challenges that come with the fast-paced world of a commercial kitchen and how busy your staff can be in any given moment. That's why we've stress-tested our Queso Bravo® Cheese Dip, so you can trust that you'll have consistent results no matter what's happening in the kitchen. Whether you prep your queso in a steamer, boiler, microwave or on the stove top (just to name a few), we put the heat on Queso Bravo® Cheese Dip so you can be confident that it won't scorch or oil off if left for too long. Not only did we bring the heat, we brought the chill! Our Culinary Experts have taken hot product, cooled it down and reheated it back to boil with no problems and great results. We've made Queso Bravo® Cheese Dip virtually unbreakable so you and your staff can have peace-of-mind even at your busiest.
4. Take on Takeout
More and more, consumers are turning to delivery and takeout options from their favorite restaurants. With off-premise restaurant sales continuing to increase year-over-year, Queso Bravo® Cheese Dip can help you stand out by offering high-quality queso that outperforms competitors. According to a CHD Expert study, three in five consumers said that food quality was most important to them when it came to their takeout experience. With Queso Bravo® Cheese Dip, you can provide your customers with queso that easily reheats back to the lush, velvety consistency they love while maintaining the rich, creamy dairy flavor they expect.
5. Allows Creativity Through Versatility
Yes, Queso Bravo® Cheese Dip is great on its own, but its versatility allows it to live outside the appetizer portion of your menu and bring its delicious dairy flavor to all sorts of other dishes. With the ability to handle high-fat and high-acid ingredients, Queso Bravo® Cheese Dip can work as a sauce for pizza and pasta or a base for soups and stews. It can spice up menu staples like mac and cheese or be used cold as a spicy and cheesy mayonnaise substitute in your chicken salad. Let Queso Bravo® Cheese Dip be a powerhouse ingredient on your menu.
Land O Lakes® Queso Bravo® Cheese Dip is a premium queso made from rich dairy ingredients combined with flavorful diced peppers and seasonings. It performs consistently, is versatile and is virtually unbreakable, giving you confidence in the kitchen.

To learn more about this product, check out its product page. To contact us about this product, visit our contact us page.
* Grubhub, Food Trends Analysis, Most Popular Dishes of 2017
**Foodservice Pricing Analysis 2018
Sign up for Land O'Lakes Foodservice emails today.
Get business tips, product solutions, and menu inspirations right to your inbox.
Thank you for signing up. Your first email is on the way! In the meantime, feel free to explore some of our resources from our Culinary Center.
See Resources
Learn more and be
Inspired

Explore our resources page and find videos, articles and more that will help ensure your professional kitchen remains a success.

}