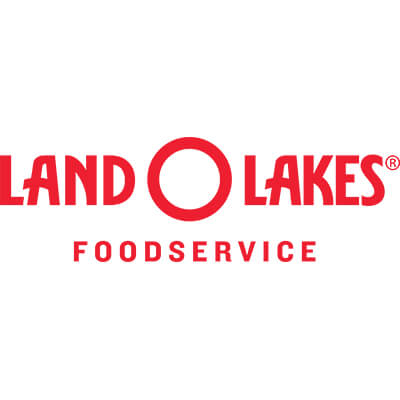 by Land O'Lakes Culinary Center
05/08/2022
Meaningful Ways to Welcome Students Back to Campus
While most students are getting ready for summer break, foodservice operators are already planning for the fall semester. The first few weeks of college are crucial for students, and finding a reliable place to gather, eat and make connections can ease the transition. From move-in day to theme nights and alumni events to midterms, there are so many opportunities to create connections that go beyond the dining hall.
Make Move-in Day Memorable
Let's face it, move-in day can be stressful for both students and parents. It's their first impression of college and is guaranteed to leave a lasting memory. Students will get a chance to sample campus dining for the first time, and parents will want to leave feeling confident their child is in good hands while they're away from home.

To help make this day standout, offer menu items that flex your staff's culinary muscles. Our collection of chef-inspired recipes will impress parents and excite students for the year to come. Experiment with recipes like our Green Chile Queso Jack Burger or our Smoked Chicken and Poblano Mac and Cheese made with Land O Lakes® Queso Bravo® Cheese Dip with Jalapeño and Red Peppers.
Serve Up Comfort
Being away from home can be a stressful time for students but serving a bowl of comforting mac and cheese is a surefire way to cure homesickness. Crafting a menu with comforting and familiar dishes is a great way to provide students with meals they already know and love. Serve up our Chef-Inspired Mac & Cheese or our Easy Chicken Parmesan for dishes that will remind students of home.
Build Excitement, Consistently
When it comes to building community and excitement through campus dining, don't underestimate the power of social media. There are plenty of ways to share your message. Whether it's promoting a theme night, creating a giveaway contest or posting weekly menus, building excitement consistently is key.

Consider adding an international night once a week where students and staff can experiment trying new dishes. Make every Thursday "Breakfast for Dinner" night and the first Friday of every month "Build Your Own Pizza" night. Bring a chips and queso bar to your student dorms during midterms and invite alumni to your dining halls during homecoming. However you choose to build out your fall menu and engagement activities, know that by giving students something to look forward to on a weekly basis will provide a refreshing sense of consistency and connection in their busy schedules.
Get Feedback
An important factor to a successful campus dining program starts with gathering info directly from the source. Your staff should interact with students and find out what they like to eat, what they want more of or how you can better serve them. Simple and direct feedback can go a long way when developing your menu for the fall.

Ready to get started? Check out these collections for more fall menu inspiration:
Sign up for our monthly newsletter for more recipe inspiration, tips from our culinary experts and industry insights here.
Sign up for Land O'Lakes Foodservice emails today.
Get business tips, product solutions, and menu inspirations right to your inbox.
Thank you for signing up. Your first email is on the way! In the meantime, feel free to explore some of our resources from our Culinary Center.
See Resources
Learn more and be
Inspired

Explore our resources page and find videos, articles and more that will help ensure your professional kitchen remains a success.

}